As part of our review of the stories covered by Planet Jive from 2000-2015,
we remember departed friends and heroes...






Tributes to FretTones front man

HEART OF GOLD

<! 3 Nov 2015>

•

November 2015


Tributes have been paid to FretTones front man Keith Turner, who has lost his battle against cancer. He was 53.



The Edinburgh singer and guitarist had been fighting the disease for more than ten years. He was diagnosed with small cell lung cancer in August 2013 and was given the all-clear after seven months' intensive treatment.

But in October 2014 a routine scan revealed tumours in the stomach and liver area. Despite undergoing more intensive chemotherapy, he somehow managed to record a new album, Invincible with The FretTones. It includes the track Life Goes On, which he wrote to describe his feelings about living with cancer.

Keith died at home on October 26th. He leaves wife Lynn and children Kimberley, Keith and Coreena. His funeral was on November 7th at Warriston Crematorium in Edinburgh.

"Keith is going to be sadly missed," said his friend Graham Jackson. "I first met Keith in 2008 when I had his band The FretTones play at my club, The Engineers in Darlington. I felt then that we'd been friends for years. I'm very fortunate and privileged to be able to call him my friend since that day."

Legacy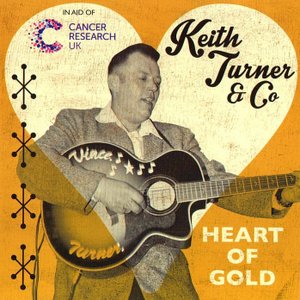 Among other tributes posted online, Donna Pottinger wrote: "Gone is a magical guy who through my growing up was an inspiration. God look after him. He is one in a million." John Lewis wrote: "Great guy, amazing talent. Gonna be deeply missed."

Keith's musical legacy is showcased in the album Heart of Gold, with 90 per cent of proceeds going to cancer research. The album, released in 2014, was Keith's own idea.

The 25 tracks on Heart of Gold represent Keith's work over the past 10 years with Hi-Voltage, The FretTones and The Southern Sound. The one exception is Rock'n'Roll Riot, an unreleased Hi-Voltage recording from 16 years ago. The album can be bought on eBay for £10.






---



Phil Everly dies aged 74

BYE BYE LOVE

<! 4 Jan 2014>

•

January 2014


Tributes have been paid to Phil Everly, one half of the Everly Brothers, who has died aged 74.



With his brother Don, he had 19 top 40 hits, including Wake Up Little Susie, Bye Bye Love, and All I Have To Do Is Dream.

A lifelong smoker, Phil Everly died in hospital in Burbank, California after suffering chronic lung disease.

"He fought long and hard," said his wife Patti. "We are absolutely heartbroken."

Guitarist Albert Lee, who brought the Everly Brothers back together for a reunion concert at London's Royal Albert Hall in 1983 after their ten-year split, said: "Phil was a dear friend and colleague for many years as well as being one of my all time musical heroes. Playing with Don and Phil was one of the highlights of my career and Phil will be sadly missed. Our thoughts go out to Don and to Phil's family."

Lee, who played regularly with the Everlys for over twenty years, said they had a unique sound. "There was nothing like it. It was a combination of their country upbringing and when they became teenagers they fell in love with rock'n'roll. They sounded like no-one else."

Guitarist and friend Duane Eddy, who produced Phil Everly's first solo album after the split with his brother, described his death as "a huge blow". He said: "They were two great singers that came together who happened to be brothers and had that same sibling quality. It just made for a beautiful sound."

Queen guitarist Brian May said: "I could probably write a book on the music of the fabulous Everly Brothers, but you'll find echoes of their influence in a lot of our old Queen songs, and perhaps that is the best tribute.

"I never met them. Wish I had. But they will always be my heroes. I don't think they will know who I am, but my heartfelt condolences to Phil's wife, his family and friends, and of course to Don. I can't imagine how that must be. So hard, so sad. RIP Phil Everly. You were magic. I have tears in my eyes."

Million seller
Phil Everly was born in Chicago in 1939, two years after his brother. As children, they sang on their family's radio show in Shenandoah, Iowa, but their breakthrough came when they moved to Nashville in the mid-1950s and signed a recording contract with Cadence Records.

In a career spanning five decades, their biggest success was Cathy's Clown, written by Don. It sold more than eight million copies worldwide, topping the UK charts for seven weeks in 1960, and the US charts for five weeks.

Their split came suddenly during a gig in California in 1973. Phil threw his guitar down and stormed off stage, leaving Don to tell the stunned audience that the Everly Brothers had "died" ten years earlier.


During their ten-year estrangement they pursued solo singing careers, but to little acclaim. When they finally performed together again in 1983, Phil described their renion as being "sealed with a hug".

They were inducted into the Rock'n'Roll Hall of Fame in 1986. In an interview that year, Don Everly said the duo were successful because "we never followed trends".

In a measure of their influence, The Beatles referred to themselves early in their career as "the English Everly Brothers" and Bob Dylan once said: "We owe these guys everything. They started it all." Simon & Garfunkel recorded live versions of Bye Bye Love and Wake Up Little Susie and Paul McCartney paid tribute by mentioning "Phil and Don" in his 1976 million-seller, Let 'Em In.

Phil Everly is survived by Don, wife Patti, his mother Margaret, sons Jason and Chris, and two granddaughters.








---



Lady Luck Club founder dies, aged 50

TRIBUTES TO EL NINO

•

July 2013

<! 27 Jun 2013, 21 Jul 2013>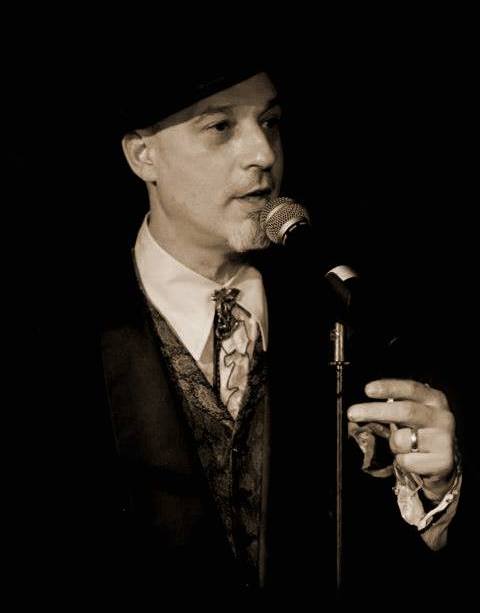 El Nino's widow is to organise a tribute event for the top DJ, following his sudden death.



The 50-year-old club boss died in hospital on June 26th, days after being diagnosed with an ulcer. His funeral was held on July 12th, a private ceremony for his close family.

Acknowledging dozens of tributes left by friends on Nino's Facebook page, his wife Tomoko, DJ Lady Kamikaze, said: "Thank you all so much for all your messages and cards. Myself and the family have been overwhelmed by the love and support shown by so many. Nino was simply a one off, the one and only. He went in peace. I believe that he is creating an amazing party up there and is waiting for me to join him one day. I will be organising an event as a tribute to El Nino, for all his friends who loved him and his style. The proceeds of this event will be donated to a cancer related charity. It will take time to organise, so please be patient and watch this space for details."

Nino de Gruttola started the Lady Luck Club in 2001 and developed it into London's hippest retro night out, attracting a style-conscious crowd. His spin-off venture, the 1920s-themed Black Cotton Club, followed in 2006. Under the Lady Luck and Black Cotton brands, Nino released seven compilation CDs.

Singer Jackson Sloan, who last played at the Black Cotton Club in December 2012, said: "Nino was a legendary figure, a mover and shaker. I first came across him in early 80s. He'll be sorely missed. He helped promote the whole scene. He was a very stylish guy and had a vast knowlege of roots music and vintage fashion."

Nino inherited his love of vintage music from his parents. In a 2007 interview he said: "It started back at home at the age 10 or 11 with my parents' records. They used to hide them to stop me playing them!

"My influences started back in the day of Hollywood musicals. It was what we grew up on. It's part of the roots of what rock'n'roll is.

"The first club I went to in 1977 was called the Three Jacks. Paul Ansell was there. It was a youth club in a church where the DJs played three soul records in a row followed by three rock'n'roll records. I can remember the building shaking as the teddy boys stomped their feet."

Eclectic
| | |
| --- | --- |
| | |
| Photo: Martin Reftel and Jessica Reftel Evans | |
At 13, Nino snuck into the ted-dominated Royalty Club in Southgate, which he described as "a mecca for anybody into rock'n'roll". He spent weekends browsing market stalls and record shops for vintage vinyl. His first DJ work was at the Camden Palace.

He always stressed his eclectic tastes. "I am not a rock'n'roll DJ. I am a melting pot of world electic vintage music. It could be anything from mambo to punk rock surf to a classic Bill Haley record, to a hillbilly trucking record. It's all about good music and not one type of music. I don't collect records. I buy records I want to play. I'm more about: what is on this bit of vinyl, and it'll knock me out if it's a good one.

"As I was collecting r'n'r and rockabilly I was still collecting soul. Mixing it up is the spice of life. I've been doing it all my life. Music is a love affair. If you truly like music you will be open to different things."

But Nino paid a price for defying musical boundaries. His various club ventures in the early 1990s failed to prosper.

"I didn't fit in to jive, lindy or rockabilly," he remembered. "People branded me this or that kind of DJ, but I'm everything. So in 1995 I gave up having a club where people were interested in good music. I put my records under my bed and I didn't DJ for five years.

"There was a whole bunch of us who didn't fit into so-called 'scenes'. We'd grown up out of the high school hop thing of dressing very rockabilly, and we were dressing more like Frank Sinatra, or in 40s suits."

The Lady Luck Club began in a basement at a club called Masters but had to leave within three months after the premises flooded. Its next home was another basement, this time beneath a strip club called Secrets.

Nino paid strippers to come downstairs and dance, introducing a burlesque vibe to the club. "This was before anyone knew what the burlesque meant," said Nino. "But Lady Luck was never about the burlesque or the music. It was about the vibe of an alternative night out. Lady Luck caters for people who want to get dressed up and look the part. It's sustained and established its little market. For people who want an alternative vintage night out it's the place to go."

Nino took Lady Luck to a wider audience by putting on gigs at the annual Mayor's Thames Festival. He also ran a record stall at Camden Market and a twentieth-century furniture shop, Deco Divine.

Tributes
Friends and fans have left dozens of tributes on Nino's Facebook page.

"London has just lost a cornerstone of its underground culture." - Gavin Carroll

"We were extremely shocked and touched to hear that such a great person and dear friend passed away leaving behind a big gap. We will truly miss his wonderful company." - Marco Traxel

"So sorrowful, I feel like a lost father here. I gave over my decks to this young boy who really wanted to spin'em back in 1983." - Jeff Dexter

"RIP El Niño. You brought enjoyment, style and creativity back to London nightlife, and delivered it back to the top of the international hit parade. Farewell one true diamond geezer." - Damien Donnelly

"Nino, you will be greatly missed by so many people. You left way too early. Party in heaven with our friends that are already there. Thoughts are with your loved ones." - Rachel Piper

"El Nino was one of the coolest guys I ever met and along with a few select others were an inspiration for me to get motivated in the music world." - Nick Bayford

"Very very sad about the loss of an amazing guy who made thousands of people dance with his incredible love of music. What are we going to do without El Nino? No hula will be the same. So sorry for his nearest and dearest." - Jen Walke

"We lost another rock'n'roll legend and gentleman. Thank you for the amazing nights and for your music mate! He'll spin some tunes for those up in heaven now." - DJ Lance Vegas

"I was friends with Nino for 33 years. This photo of myself Nino and Dave Mumbles was taken in 1986 at the 2i's club run by Jeff Dexter & Tony Howard (RIP). We recreated the photo at Dingwalls Helped Japan, while the three of us (all music promoters/DJs) were all together in the same room for the first time in 25 years. Nino will be sorely missed." - Kav Kavanagh



| | | |
| --- | --- | --- |
| | | |
| Nino with Kav Kavanagh and Dave Mumbles in 1986 | | The trio are reunited 25 years later |
---



Sad death of singer/guitarist

FAREWELL TO THE
FAIRLANE ROCKER


<! 27 November 2011, 12 December 2011 >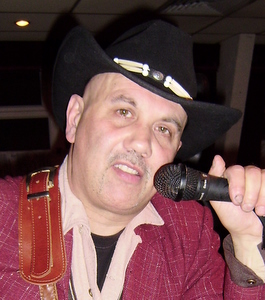 •
July 2013
150 friends and family paid their final farewells to Fairlane Rock musician Craig Collins at his funeral in South West London.
The 51-year-old singer and guitarist died in November after being admitted to Kingston Hospital complaining of pins and needles. He had been suffering from a lung infection.
Craig, from Molesey in Surrey, worked as a window cleaner and was the proud owner of a 1965 convertable Galaxie which he enjoyed driving down to the coast. In contrast to his interest in the rockin' scene, he was a keen gardener and liked visiting historic properties.
Wild Bob Burgos, who knew Craig for over 25 years, said: "I first met him back in the mid-1980s when our paths crossed many times on the established South London r'n'r circuit where we both played. He formed his own band called Fairlane Rock, and often asked me to back him up on drums which I did many times in those days.


| | |
| --- | --- |
| | |
| Greggi G's floral tribute | |
"Over the years we became great friends, and his involvement with our band Shotgun made him the perfect replacement for our 'ol buddy and founder member Rockin' Ray Neale who wasn't always available due to ill health.

"Craig 'Cowboy' Collins was one of the best. Not only as a person, but as a great vocalist and guitarist too. He was a true friend to all the boys in Shotgun, and we'll miss him dearly alongside his family and all the rockers from South London and beyond. He was a true 'son of rockabilly' and we were proud to have him as a member of Shotgun."

Musician Greggi G had a guitar-shaped wreath made especially for the funeral on December 9th. He said: "Craig was a good friend of mine for over 35 years. We were in a band together back in the 80s and travelled all over the country visiting and supporting rockin' clubs. He will be greatly missed by many of us."




---



Sir Cliff pays tribute to Shadows legend

JET HARRIS DIES

<! 18 Mar 2011>

•

March 2011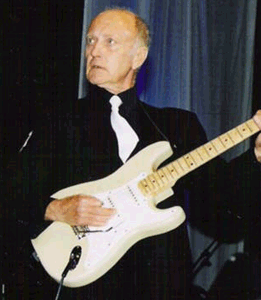 Shadows legend Jet Harris has died of cancer, aged 71.



The bass guitarist, who played on number one hits including Apache, was diagnosed with throat cancer in 2009. He last played in public on February 5th this year.

His agent Peter Stockton said: "Jet was a man who was so courageous and determined and kept saying 'I will beat this'. The last time he went on stage he said he didn't want to let people down and I could see he was struggling a bit, but he got a standing ovation. Regrettably it was the last concert he did."

Tributes have been led by Sir Cliff Richard, who said: "Jet will always be an integral part of British rock 'n' roll history. He was exactly what The Shadows and I needed - a backbone holding our sound together. Losing him is sad - but the great memories will stay with me. Rock on, Jet."

In many ways, Jet's turbulent relationship with Cliff defined his life. Harris claimed that his first wife's affair with Cliff had forced him to leave the Shadows, plunging him into chronic depression and alcoholism. And in 2009 Sir Cliff was accused of snubbing Jet by leaving him out of a Shadows reunion.

Nickname
Born Terence Harris in Kingsbury, North London on July 6th, 1939, 'Jet' acquired his nickname at school because of his prowess as a runner and athlete. Inspired by the bass sound on Winnifred Atwell's Left Hand Boogie in 1952, Jet became one of the first people in Britain to take up the electric guitar. Between 1956 and 1958 he played with bands including Tony Crombie's Rockets, Terry Dene's Aces, the Vipers Skiffle Group, the Most Brothers and also Wee Willie Harris.

In 1958 Jet was introduced to Cliff Richard and invited to join his backing group, then called The Drifters. Under the threat of legal action by the Drifters in the US, the band was forced to change its name. At a meeting in The Six Bells pub in Ruislip, Harris suggested the name 'The Shadows' to Hank Marvin and Bruce Welch.

Jet went on to play bass on Apache and other Shadows hits including High Class Baby, Man Of Mystery, The Stranger, Midnight, 36-24-36, The Savage, Guitar Tango, Nivram, Peace Pipe and FBI.

Solo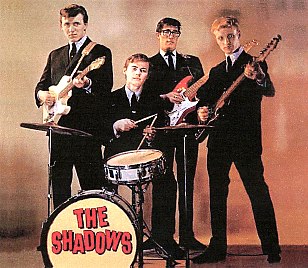 But he left the band in 1962 and had solo hits with Besame Mucho and The Man With The Golden Arm. A year later he teamed up with another ex-Shadow, Tony Meehan, to enjoy a six-week spell at the top of the charts with Diamonds. It knocked The Shadows' own Dance On from the number one spot.

Harris attempted a solo comeback in 1966 and was briefly in the Jeff Beck Group, but dropped out of the music business and drifted through jobs as a labourer, bricklayer, photographer, hospital porter, bus conductor, and selling cockles on beaches in Jersey.

He eventually returned to the heritage circuit with The Rapiers, and in 2009 released an album entitled, The Journey.

When Sir Cliff Richard reassembled The Shadows for a historic reunion tour, Jet was left out of the line-up. Session musician Mark Griffiths was called in to play alongside Marvin and Bruce Welch, both 67, and Brian Bennett, 68, in what was described by Jet's manager Carol Davidson as an "absolutely outrageous" snub.

At the time, Jet told the Daily Mail: "This was supposed to be a bit of history. Surely it's obvious that I should be there as one of the original members of The Shadows. I even named the band."

In 2010 Jet received an MBE from the Queen for his services to music. His other awards include a Fender Lifetime Achievement Award for his role in popularising the bass guitar in Britain.

Harris lived his final years at Bembridge on the Isle of Wight. He is survived by his partner, Janet Hemingway. They met outside Sheffield City Hall in 1962 where she had been queuing for his autograph. A family friend speaking on her behalf said: "Jet was a one-off. He had a wonderful sense of humour and was incredibly courageous and loyal to his friends and family."



---



Tributes to Pirates guitarist

'HEAVEN JUST GOT
A BIT LOUDER'

<! 18 Jan 2010>

•

January 2010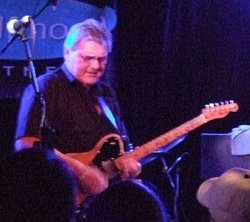 Tributes have been paid to veteran guitarist Mick Green, who has died aged 65.



Mick, who played with Johnny Kidd & The Pirates and Billy J Kramer & The Dakotas, had been admitted to hospital for the third time in a year with heart problems. His condition had been made worse by an infection.

His son Brad said: "It's strange to hear people talking about dad as a legend, as a music icon because to mum, Lloyd and me, he was above all a father a husband and a friend in equal proportion who simply happened to be a guitarist. I know those of us who knew him well will remember him for his humour, his sarcasm his razor sharp wit and his modesty. His ability to make even the most unlikely situation humorous will remain with us all.

Dad's performance continued way beyond the realms of music industry prowess and achievement. As a husband, I know that he adored my mother Karen who was by his side every day of my father's life. As a father-in-law he loved and was loved by his two daughters-in-law Alice and Hannah and of course by his granddaughter Isabelle. The circle of life is as joyous as it is heartbreaking and only 24 hours after the birth of Lloyd's son, and Mick's new grandson Ashton Green, we were told that dad had passed away and his performance had come to an end.

My father has left the stage and for those of you waiting for an encore, go to the internet, search for Mick Green and you will see him how he wanted to be remembered. Heaven just got a bit louder."

Memories
Former Dakotas musician Robbie MacDonald said: "He was my best friend of 45 years. I first met him in the very early sixties when he was with The Pirates. At the time I was with The Dakotas and I persuaded him to join. We played all over the world together for many years. He was the greatest guitarist I ever played with. There are so many great memories, you will never be forgotten, Greenie."

Derbyshire-born Mick Green joined The Pirates in March 1962 replacing Johnny Patto. He stayed until 1964 before joining The Dakotas. In 1967 he backed Billy Fury, before starting a long collaboration with Engelbert Humperdinck in 1968, which was to lead to a meeting with Elvis Presley in Las Vegas. Green re-formed the Pirates in 1976 following a successful one-off reunion at Dingwalls in North London.

Mick Green's ability to play lead and rhythm guitar simultaneously influenced a number of British guitarists, including Pete Townshend and Wilko Johnson of Dr Feelgood. In later life he played with Bryan Ferry, Van Morrison and Paul McCartney, as well as keeping The Pirates on the road well into the 2000s.

---



Death of a lindy legend

FAREWELL FRANKIE

•

April 2009

<! 27 Apr 2009>
| | |
| --- | --- |
| | |
| | Frankie Manning, 1914-2009 |
Frankie Manning, the father of lindy hop, has died at the age of 94.



He succumbed to pneumonia at Lenox Hill Hospital in New York on April 26th, a month before a huge party in the city to celebrate his 95th birthday. The event from May 21st-25th will still go ahead - now as a memorial gig. More than 2,000 swing dancers from 30 countries will attend Frankie 95.

Manning had been ill in hospital for ten days. He had suffered health problems since a fall during an overseas trip last year, but still planned to dance at the forthcoming birthday celebrations, partnering 95 women - one for each year of his life.

Born in Jacksonville, Florida in 1914, Frankie moved with his mother to Harlem when he was three. She once told him: "You'll never be a dancer, you're too stiff." She could not have been more wrong... During the 1930s as lindy hop swept the United States, Frankie would become one of the star dancers at Harlem's Savoy Ballroom. At a dance contest in 1935 he sent partner Fredi Washington flying through the air... an audacious move which went down in swing dance history as the first airstep.

In Whitey's Lindy Hoppers, a dance troupe put together by Herbert White, Frankie became the unofficial choregrapher. From 1936 until 1943 they toured alongside the like of Ella Fitzgerald, Count Basie and Cab Calloway. They danced in films including Radio City Revels, Keep Punching and Hellzapoppin'. After army service, Frankie formed his own dance troupe, The Congaroos, who performed until the mid-1950s.

Hero
| | |
| --- | --- |
| | |
| With partner Judy at the site of the Savoy Ballroom | |
Manning hung up his dance shoes for the next 30 years and pursued a career in the US Post Office. But on retirement in 1985 he sensationally bounced back onto the dance floor at the age of 71. He became a hero to a new generation of swing dancers, crossing continents to teach at lindy hop festivals and weekenders.

In 1989 he won a Tony Award for the choreography of the Broadway show, Black and Blue. He also choreographed and danced in Spike Lee's Malcolm X. In 2007 he collaborated with Cynthia R. Millman on his autobiography, Frankie Manning: Ambassador of Lindy Hop.

Leading tributes from his British devotees, London lindy gurus Robert and Claire Austin said: "We were fortunate enough to meet Frankie on numerous occassions over the last 20 years and he was always smiling and full of energy. Our proudest moment was Frankie presenting us with our trophy after we won the UK Lindy Hop Championships back in '94. His dancing possessed amazing strength and physicality (even in his latter years) and his choreography was truly breathtaking and has never been surpassed. His choreography in Hellzapoppin' will remain forever a testament to his genius. Frankie Manning was an inspiration, an ambassador and a friend to lindy hoppers around the world. We were lucky to have him among us for so many years and he will be deeply missed."

Frankie leaves his long-time companion Judy Pritchett, two sons, a daughter, seven grandchildren and nine great-grandchildren.



---
50s star dies after cancer fight
REST IN PEACE, JANIS
•
August 2007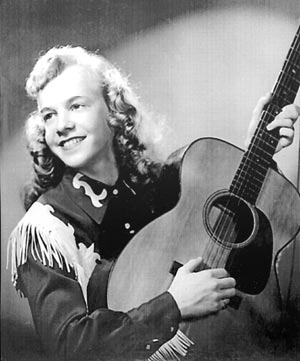 <! 30 August 2007>

Tributes have been paid to 50s r'n'r star Janis Martin.



The 67-year-old singer lost her battle with cancer while being treated at the Duke Hospital in Durham, North Carolina. Her granddaughter Lindsey said: "I had been with her all morning and said my goodbyes. I love her so much! She will be greatly missed."

The tragic news comes just weeks before the star was due to play the Rhythm Riot in Sussex. In July Martin was forced to cancel her appearance at the Americana weekender in Nottinghamshire because of severe headaches. Friends said she was under acute stress following the death of her son Kevin in January from a brain aneurism. He was 49.

Janis had vowed to return to the UK and give her fans "a show to remember" at the Rhythm Riot. But she was forced to return to her doctors when a large tumour appeared on her shoulder.

Her friend, Texas singer Rosie Flores, said: "Tests revealed that she had a very aggressive type of cancer and is spreading all over her body. It is so hard to accept that this amazing person and dear friend is going through such an intense sickness at a time in her life when she was retired from her day job and finally ready to start performing again. I hope that everyone who knows her and has been touched by her unique talent for performing and her gifted voice as a rock'n'roll, blues and country singer will keep Janis and her family in your prayers. She has given so much to the world of music and to her fans both here in the US and in Europe and the rest of the world."

The news has stunned Janis's friends and fans in the UK. Gwen Hale from Bristol said: "I am absolutely gutted."

Crazy Jay & The Partytimers guitarist Conrad di Ianni said: "I'm very sorry about Janis Martin. I saw her performing in 1994 at the Teddy Boys Weekender. That weekender was my very first and with a band called The Backbeats. Janis was great on stage and after her show she signed The Backbeats' piano. What an honour! Janis was a big influence on Crazy Jay with songs like My boy Elvis, Two Long Years, Bang Bang and Let's Elope Baby. As a female singer, she is a big loss to us at Crazy Jay & The Partytimers."


The Female Elvis
| | |
| --- | --- |
| | |
| Janis Martin and British pal Gwen Hale | |
Born in March 1940 at Sutherlin, Virginia, Janis Martin has been rockin' since the age of four when she began playing guitar by standing it up like a fiddle because she was too small to hold it on her lap. At 15 she was signed by RCA Victor which dubbed her the 'Female Elvis'. Her biggest hits were Drugstore Rock'n'Roll, My Boy Elvis, Bang Bang and Barefoot Baby.

Marrying at 15 and becoming a mother at 17, Janis spent just four years on the road before abandoning her career for the sake of her family. Her second husband did not approve of her singing, and her musical talents languished until he died in 1973. She then juggled her job as the manager of a country club with appearances at rockabilly festivals and weekenders. She said: "I love the fact that I can lead a normal life and do a normal job, and come out and be Janis Martin once in a while."

In March this year she recorded a new album of ten of her favourite r'n'r tracks. It was produced by Rosie Flores and Bobby Trimble. Rosie recalled: "Backed by an amazing line-up of musicians from Austin, we all gathered at a friend's home studio and in three days finished a body of work that she is very proud of and excited about as well as a feeling of great accomplishment. She sang with as much energy and intensity as she ever had. We all feel so fortunate to have had the opportunity to share many great moments with such an amazing artist and beautiful person. She's the original female rock'n'roll artist, and as many of you have seen from her recent concert performances overseas and in the US, she just never stopped rockin'. We hope to get this released as soon as possible so everyone can enjoy Janis Martin's last recordings."


---



Tributes to 'Miss Rhythm'

RUTH BROWN DIES

<! 18 Nov 2006>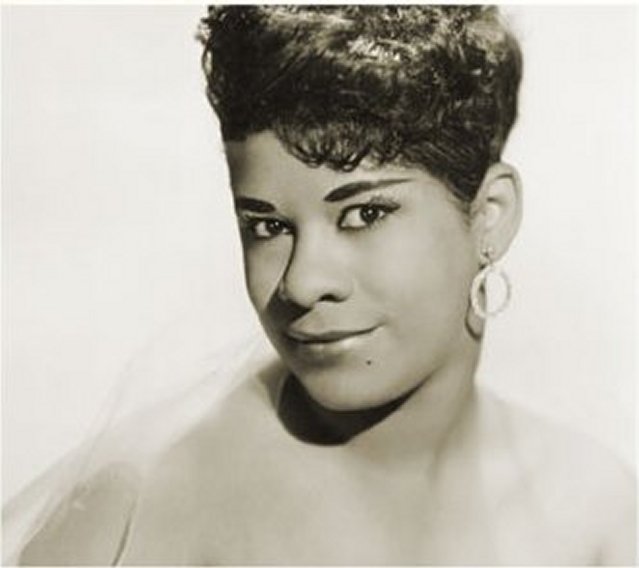 •

November 2006



Legendary r'n'b singer Ruth Brown has died.



The 78-year-old star suffered a heart attack and stroke, passing away after a week in intensive care at a Nevada hospital. The news was announced by Lindajo Loftus, a publicist for the Rhythm & Blues Foundation, which Brown helped found.

Paying tribute, her long time friend, singer Marlena Shaw told the Las Vegas Review Journal: "That woman had so many different talents. She wasn't just a blues shouter. She could be very tender. She was just so special."

Drummer Calvin 'Eagle Eye' Shields remembered: "She was a very beautiful young lady. She had stamina. And they called her 'Miss Rhythm' because she could swing."

British fan Li'l Lisa Jane from Big Boy Bloater's Southside Stompers told Planet Jive: "It's very sad to lose such a great star, but I'm grateful I had the chance to see her perform at Hemsby a few years ago and also at the Viva Las Vegas Rockabilly weekend in April. She was amazing. Ruth was a born talent. She had strength in her voice that few could emulate today. She will truly be missed by anyone that loves music. God bless her and her family."

Royalties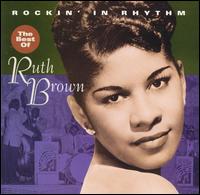 Brown, a docker's daughter from Portsmouth, Virginia, became an important blues star in the 1950s, with Teardrops From My Eyes as her first number one hit. It topped the charts for 11 weeks.

In all she was on the r'n'b charts for 149 weeks from 1949 to 1955 with 16 top 10 blues records including five number ones. Her hits included I'll Wait for You (1951), I Know (1951), 5-10-15 Hours (1953), (Mama) He Treats Your Daughter Mean (1953), Oh What a Dream (1954), Mambo Baby (1954) and Don't Deceive Me (1960).

She was so successful that her label, Atlantic Records, was once known as 'the house that Ruth built'. She later became pivotal in fighting for royalties owed to artists by record and music publishing companies. But 'Little Miss Rhythm' faded from view in the mid-1960s, biding her time as a domestic servant, cook and bus driver.

She enjoyed a comeback in the 1980s, appearing in John Waters' Hairspray and winning a Grammy and Tony in 1989 for Blues on Broadway and Black and Blue. She was inducted in the Rock'n'Roll Hall of Fame in 1993. She has lived in Las Vegas on and off since the 1950s. Her nephew is the rapper Rakim.

Tequila star's death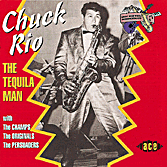 Ruth Brown's death comes just weeks after that of sax star Chuck Rio - the man who shouted "Tequila" in the 1958 Champs hit of the same name. He died aged 77 in hospital at Huntington Beach, California from pneumonia. He had suffered from Parkinson's disease for many years.

Though Tequila sold millions and has been featured in films such as Pee-wee's Big Adventure, Rio (born Danny Flores) made only a fraction of what he might have earned. A heavy drinker during the early days of the band, he signed away his rights to the US royalties for a pittance. European rights brought in about $70,000 a year (around £34,000).





---
50s star loses cancer battle
FAREWELL RONNIE
| | |
| --- | --- |
| | |
| | |
| | Ronnie Dawson 1939-2003 |
•

September 2003



Ronnie Dawson has died. The rockabilly star lost his long battle with cancer at the age of 64. The 'blonde bomber' continued to sing after he was diagnosed with throat cancer in 2002. Fans had rallied round to help pay his medical bills.



One of his last gigs was at the Rockabilly Rave in Camber Sands, Sussex in February this year. Among the hundreds of Ronnie's British fans who packed into Pontins for the show was Heart of Kent R'n'R Club boss Mike George.

He said: "Ronnie Dawson was truly awesome. For a man that was reported to be as ill as he was, the performance he gave was astounding. Having watched a lot of bands before and since, I cannot remember seeing anyone perform with as much energy as he did that night. I got to speak to him afterwards, and found him to be a courteous and truly generous man. It was reported later that he was in pain, yet he stayed and signed autographs for around 45 minutes afterwards."


Jogger
In the same month that he played the Rave, Ronnie was told by doctors that his cancer had spread to his lungs and had become terminal. Dawson, a keen jogger who prided himself on his healthy lifestyle, was philosophical. "Don't feel sorry for me," he said. "Last year was the first time I had ever been in hospital. 63 years of quality life … are you kidding? I'm celebrating."

Dawson's struggle with cancer was chronicled by his wife Chris on their website. At times it made heartwarming reading for his fans around the world, but more often it was truly harrowing.

The final entry was made on August 22nd. Chris wrote: "We had a setback this past Wednesday. During a CAT scan he began to haemorrhage from his tongue. It seems that the tumor in his tongue had begun to eat into the lingual artery but was so large it was also applying pressure to the artery.

"As the tumour shrank and the pressure was relieved, the cancer had left the wall of the artery extremely thin and with his increased blood pressure, due to the edema he has been experiencing, it proved to be too much for the thinned arterial wall and it gave way. He was rushed into emergency vascular intervention radiology and the equivalent of an arteriogram was performed. The artery was sealed off from within.

Pneumonia
"According to his doctors, had we been at home, EMS could not have reached us in time to save him. Another 15-20 minutes and he would have bled to death in the hospital. They kept him in ICU from Wednesday following the surgery until late last night when he was put into a room. They initially said that they wanted to watch him for two to three days to be sure that the repaired artery held and to be sure that the clot that formed on the artery in his groin stayed in place and to be sure that he had not aspirated any clots during the uncontrolled bleeding that could cause pneumonia...

"Today, however, they decided that he was just fine and, an hour ago I brought him home. He will have another two weeks to rest up and recover from this episode before the treatments are started again. He's fine. A bit weak, but all in all we are truly blessed."

But Chris's optimism was misplaced. Ronnie died on September 30th. "I must admit to have followed the medical reports and his progress on his website," said Mike George. "When I heard of his passing, I was truly shocked. This world is a much poorer place without Ronnie Dawson in it. A great loss to rock'n'roll and indeed the world in general."

Collectors
Ronnie died in Dallas, the city where he was born in 1939, the only child of Western swing band leader Pinky Dawson. Taught guitar by his father, Ronnie formed his first band, Ronnie & The D Men. Victory in a local radio talent contest brought him to the attention of Gene Vincent's manager, Ed MacLemore. Dawson's early singles Action Packed and Rockin' Bones are highly prized by rockabilly collectors.

Although quietly spoken, Ronnie was famous for his barnstorming live performances in which he'd jump off the stage, run through the audience and play his guitar jumping around on tables. He said he was inspired by watching his mother sing in the church choir. "When I come on the stage I take on this different persona." he said. "I've always been kind of a shy person until I get in front of a crowd. Then something clicks and I become this showman."

With his youthful voice and striking blonde hair Ronnie Dawson was signed by Swan Records amid high hopes of being marketed as a teen idol. But the label instead became bogged down in a payola scandal and the 'blonde bomber' retreated into obscurity, despite a noted appearance on American Bandstand. He toured with the Lightcrust Doughboys, recorded under the names of Commonwealth Jones and Snake Munroe and later bided his time with the Levee Singers and country rock band Steelrail.

Revival
The late 80s saw a revival in Ronnie's fortunes. The New York band The Cramps recorded a cover version of Rockin' Bones and record producers were suddenly calling him back into the studio. His classic hits were included on rockabilly anthologies. British collector Barney Koumis of No Hit Records played an important part in re-releasing Ronnie's music for a new generation of fans.

Singer and guitar slinger Darrel Higham remembers one of Ronnie's visits to London: "I was backing Terry Noland at The Forum, Kentish Town back in 1989 or 90. Ronnie Hawkins was the headline act but everyone had turned up to see Ronnie Dawson. He was backed by The Bozmen and it was one of the best shows I've ever seen. I've bought most of Ronnie's CDs over the years and he is one of the most consistent recording artists within the rockabilly genre and his records are always guaranteed to deliver the goods. He's a great singer and songwriter and he'll be terribly missed. God bless."

In the 90s Ronnie performed at New York's Lincoln Center and Carnegie Hall. Reviewing the Carnegie Hall show in 1994, The New York Times called him "superb … a guitar-toting answer to Jerry Lee Lewis". In 1996, after 50 years as a bachelor he married Chris Davis, a former singer he'd first met in the 1960s at the Levee Club.

Touring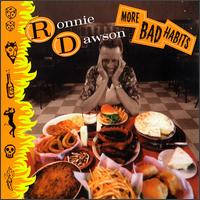 During 1998 Ronnie played the prestigious Viva Las Vegas weekender and notched up his first live album, Live At The Continental Club. His recording of Yum Yum Yum was featured in the movie Primary Colors. Another new album More Bad Habits followed in 1999 - accompanied by extensive touring. Ronnie had finally revisited rockabilly stardom.

In 2002 Ronnie was preparing to travel to England for the Rockabilly Rave when a growth was discovered in his right tonsil. A scan revealed that the cells had also spread to his soft palate and the base of his tongue. Ronnie pulled out of the Rave but he refused extensive surgery which would have ended his singing career.

Instead he opted for an eight-week course of chemotherapy and radiation. The treatment was at first successful but the cancer kept coming back. When he managed to make it back to the Rave in 2003 his memorable performance would turn out to be his swansong. "In the one sense I thought I'd be more successful," said Ronnie in an interview reflecting on his life. "But on the other hand it's been amazing. It's been a wonderful ride."



---

---

If it jumps, jives, bops or strolls we want to know about it. Email or call 07833 703189.