The planet stops rocking
THAT'S ALL FOLKS!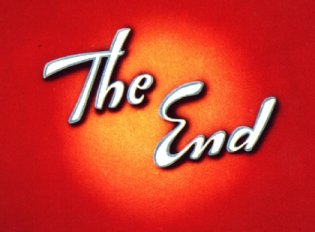 After 15 years, Planet Jive has called it a day. Our news pages and gig guide have served the rockin' scene since January 2000, but now the curtain is coming down.



Chief scribbler Ted Duggan explained: "I'm moving to Portugal later in the year and our 15th anniversary seems like a good time to quit while we're ahead. We've covered the scene with all its ups and downs... bands forming and splitting, clubs opening and closing. Laughs, tears, tragedies, fun and feuds. People are increasingly getting their news from social media and smartphone apps, so we feel we've gone as far as we can as a traditional website.

"We'd like to say a huge thank you to the hundreds, possibly thousands of lovely people - musicians, promoters, jivers and r'n'r fans - who've helped out with listings info, news items, muso ads, readers chart votes, and sent us comments, compliments and criticisms. There's a huge list of some of our contributors at the bottom of the page. We couldn't have done it without you. Bands, clubs and websites may come and go, but rock'n'roll lives on."

Although our news and listings are ending, the links page, readers' chart and readers' jives will stay in place for now.

On other news pages, we've dusted down a few of our more memorable stories, features and interviews. And here, in brief, are some headlines from the Planet Jive years...


---
2000

Rock'n'roll wild man, Screamin' Jay Hawkins died aged 70.


Injury forced British lindy aces Ryan Francois and Jenny Thomas out of the Broadway musical Swing! for three months.


Darrel Higham penned an Eddie Cochran biography, Don't Forget About Me.


Little Richard, Chuck Berry and Jerry Lee Lewis played the London Arena and Liverpool Summer Pops on their Legends of Rock'n'Roll tour, while The Comets played an Eddie Cochran 40th anniversary weekender in Chippenham.


Little Richard turned DJ with a 12-week series on Radio 2.


Big Boy Bloater hired a school hall in his home town, Farnborough, Hampshire for a benefit gig which raised £1100 for injured musician Paul Culshaw.


Members of the West London dance group Lindycircle were among jivers who danced for the Queen Mother on her 100th birthday.


Al and Flo of the Jive Cats got married in Las Vegas after 15 years together.


---
2001

The Ace Café - the North London shrine to biking, rock'n'roll and all things 50s - triumphantly reopened full time.


"Disenchanted" Darrel Higham launched his own label, Hunka Burning Records, after revealing that he had not earned a penny in royalties from his 30 self-penned songs.


Top US swing band Big Bad Voodoo Daddy played their first gig in Scotland on a Euro tour which also included two nights in London.


King Pleasure & The Biscuit Boys were forced to tour without their new pianist after a thug smashed a beer glass in his face.


Yesterday Once More's first r'n'r cruise set sail with The Firebirds, The Jets and Jive Street entertaining revellers on board the MV Melody from Genoa to Marseille.


Four members of King Pleasure and the Biscuit Boys quit the Birmingham jump jive band along with the roadie and webmaster.


Robert & Claire Austin became the first couple in years to jive on TV's Top Of The Pops when they danced in the studio alongside Sophie Ellis Bextor as she sang her hit single Murder On The Dancefloor.


Brian Setzer played London's Shepherds Bush Empire with his band 68 Comeback Special, but fans criticised the choice of a punk band as the support act.


Hemsby 27 lost a headline act when Memphis rockabilly star Don Willis was forced to pull out. The Norfolk weekender suffered its lowest ever attendance as foreigners stayed away because of terrorism fears.


Jive Party, Jitterbugs and the Glitzerama Ball lost their dance nights at Central London's Notre Dame Hall after venue bosses announced plans to convert it into a theatre and stage Boy George's £500,000 musical, Taboo.


Celebrating their 20th anniversary, The Firebirds featured in what was billed as the world's first r'n'r DVD - filmed at a show in Holland.



---
2002

Bill Haley's Original Comets played the Wildest Cats In Town Weekender in Lowestoft and declared it one of the best run events they had ever attended. Organisers laid on a vintage bus to take them to the venue.


The deaths of 50s stars Boyd Bennett and Arthur Lee Maye, and the illness of Pookie Hudson left the Rhythm Riot weekender without three headline acts.


Lonnie Donegan, the king of skiffle, died in Peterborough - midway through a UK tour. He was 71.


Ronnie Dawson pulled out of the Rockabilly Rave after contracting throat cancer.


Great Yarmouth's Shake Rattle & Roll Weekender banned children after a flood of complaints about bad behaviour. The decision angered some parents.


Hemsby rockabilly regulars slammed a BBC East TV documentary which they said portrayed them as uncool Elvis fans.


There was disappointment at a Robert Gordon gig in Wellingborough when the US star kept interrupting his performance for sound checks.


Darrel Higham married Imelda May, in what seemed like a match made in rockabilly heaven.


Bungling baggage handlers at Stansted Airport forgot to load Darrel Higham's guitar onto a flight taking him to a gig in Germany. Once back home, he had his van trashed by mobile phone thieves as he played the Rockers Reunion in Reading.


Australian immigration officers sent Darrel Higham straight back to London when he arrived in Adelaide to start a nationwide tour, because he had "the wrong kind of visa".


Southampton R'n'R Club closed because of a sound limiting device at Minstead Hall, which cut off power to bands playing too loudly.


Boogaloo axed its rockin' blues nights at Farnham Maltings in Surrey after 15 years because of problems caused by the venue's sound limiter.


Mark Keeley slammed a rival for copying his Shakin' Stevens tribute act and even using the same Fakin' Stevens name. Meanwhile, the real Shakin' Stevens was banned from driving for two years after admitting drink driving in Gloucestershire on New Year's Day.


Original 40s singer Beryl Davis opened the Glenn Miller museum at Twinwood Airfield in Bedfordshire, from where the legendary band leader took his fateful flight to Paris in 1944.


Hi Voltage boycotted Scotland's first r'n'r weekender after being faced with an £80 bill to stay overnight on the site in Ayr between their two gigs.


King Pleasure condemned the transformation of Ronnie Scott's Birmingham into a lapdancing club.


Songwriter Otis Blackwell, who penned a thousand songs including Don't Be Cruel and Great Balls Of Fire, died in Nashville, Tennessee, aged 70.


Firebirds founder John Plummer rejoined the band he started 21 years earlier.


Danny Wild & The Black Katz played their first gig together for 24 years.


Matchbox star Graham Fenton moved to the Isle of Wight and started a five-piece band, White Heat.


A campaign to bring Showaddywaddy and Alvin Stardust to Hemsby was exposed as a hoax.


When licensing problems hit the launch night of a new r'n'r club in Watford, Razzle Dazzle vowed the show would go on... and led many of their 70-stong audience to a nearby pub for an impromptu gig.


---
2003

Ronnie Dawson braved terminal cancer to play the Rockabilly Rave. He died six months later, aged 64.


More than 100 Billy Fury fans attended a church service in North London to mark the 20th anniversary of the British r'n'r star's death.


Snowstorms and travel chaos hit the launch of the River Café Live Night at Pizza Express in Maidstone - with Kit Packham playing to an audience of just 11. Two members of his band got stuck in snow.


Geoff Barker launched a Saturday night rock'n'roll show on BBC local radio
stations in the South West.


Anne Robinson, TV's queen of mean, faced the king of rock'n'roll in a special edition of The Weakest Link featuring nine Elvis tribute singers.


Kent club Rockin' Rebels closed because venue bosses at Dartford's Acacia Halls decided they preferred weddings to rock'n'roll.


Van Morrison and Linda Gail Lewis settled their two-year legal row. She withdrew her allegations. He paid her £14,000.


Malvern Hills R'n'R Club switched venues after 125 jivers were halted in their tracks on a disintegrating dancefloor at Pershore High School.


Kav Kavanagh shocked the rock'n'roll scene with an outspoken attack on 'second rate bands', overpriced venues and bad DJs.


Darrel Higham & The Enforcers entertained a galaxy of celebrities at the wedding of Stella McCartney on the isle of Bute.


Darrel Higham had another disastrous brush with bungling baggage handlers when his treasured guitar The Enforcer was bashed as he returned from a gig in Hamburg.


Crazy Jay & The Partytimers made history as the first rock'n'roll band to perform at the Houses of Parliament.


As war raged in Iraq, US swing band Eight To The Bar cancelled a London gig amid fears of terrorism and anti-American sentiment.


Elvis fans mourned the death of Sun Records founder Sam Phillips. He was 80.


Sugar Ray Ford played a reunion gig with Sunny 56, the band that launched his singing career in 1979.


For the first time in 29 years The Jets missed a gig when their van broke down, landing them with a £3500 repair bill.


After five years and 217 gigs, The Alabama Slammers parted company.


Mark Keeley announced a slate of three weekenders, two foreign holidays and an alldayer for 2004.


Rockabilly fans mourned the death of Johnny Burnette Trio guitarist, Paul Burlison. He was 74.


King Pleasure missed his flight to perform at Germany's Erlangen Jazz Festival... after his seven-year-old nephew hid his passport.


---
2004

Nearly 50 Elvis tribute artists got together in London to sing That's All Right Mama... exactly 50 years after Presley recorded the song in Memphis.


The Stray Cats thrilled fans at gigs in London and Manchester - but accused a rival record company of "cashing in" on their European tour by releasing a compilation CD.


The musical Jailhouse Rock opened at London's Piccadilly Theatre - despite Elvis Presley Enterprises refusing permission for the title track to be included in the show.


R'n'r band Jive Street condemned a "sick" hoax caller who conned them into pulling out of a gig in Staffordshire.


Rockin' Lee Hugman pulled out of running gigs at Wellingborough's Thunderbird club, citing "huge personal losses".


Darrel Higham replaced departing Enforcers Mick Wigfall and Rob Tyler with double bass player Adam Miles and drummer Les Curtis.


The BBC's Mark Lamarr apologised for wrongly telling listeners that 50s star Clarence 'Frogman' Henry had died.


Scotty Moore went ahead with his 14-date tour of the UK and Ireland, despite recovering from brain surgery and being laid low by a Chinese takeaway in Dublin.


More than 500 big band fans and 1940s reenactors gathered at Twinwood Airfield in Bedfordshire for a ceremony commemorating the 60th anniversary of Glenn Miller's disappearance.


Big Boy Bloater fans in South Wales became the first to see him perform in both his bands - the Southside Stompers and the City Shakers - on the same bill.


Mark Keeley played the same three songs for 14 hours during a marathon filming session at the Ritz Ballroom in Brighouse for his first TV appearance in five years.


Freddie Fingers Lee stopped touring after suffering a stroke.


Go Cat Go teamed up with Eddie Clendening to play a special reunion gig at Hemsby 32, as a tribute to the band's Darren Spears who was murdered in 1993.


Mojo Boogie, one of London's favourite live music nights, closed suddenly after a row between its promoters and the manager of the 100 Club.


Al Dvorin, the announcer who coined the phrase "Elvis has left the building", was killed in a car accident as he left an Elvis convention. He was 81.


Paul Ansell recorded a Number Nine album at Sun Studios in Memphis - with Scotty Moore guesting on guitar.


Dell Richardson broadcast one of his Friday night rock'n'roll shows from Radio Caroline's former home, the MV Ross Revenge, to celebrate the station's 40th anniversary.


90s r'n'r veteran Bob "Bearcat" Butfoy bounced back with new band Jack Rabbit Slim.


Little Richard headlined the Eddie Cochran Festival in Chippenham.


On a rollercoaster UK tour, Sea Cruise star Frankie Ford bombed in Bolton but left fans cheering in Chesterfield.


Shropshire swing band Maria Vincent & The Millionaires were forced to cancel several gigs after their drummer and guitarist suddenly quit.


50s star Joe Clay travelled to London to make The Legend Is Now, his first r'n'r recording in 48 years.


Singing DJ Kav Kavanagh launched his own band, The Kavemen, picking up several musicians from the disbanded Porky's Good Luck charms.


A gig by Razzle Dazzle launched the new Blue Moon Rock'n'Roll Club at North Walsham in Norfolk.


---
2005

300 mourners attended the 50s-style funeral for Dave Be Bop Shaw, founder of Coasters R'n'R Club in Essex.


Elvis's re-released single One Night made history as the 1000th number one - and his 20th UK chart topper.


Gary Jay, 41, from March, Cambridgeshire set a world record by singing Elvis songs for 51 hours and four minutes. He celebrated the rock'n'roll milestone with... a nice cup of tea.


Midlands band The Jive 5 split after being told their name breached the copyright of the original American Jive 5.


The Kingcats and Bernie Woods & The Forest Fires played a benefit gig in Reading to raise money for Wildcat Pete to get private medical treatment for an agonising trapped nerve in his neck.


London club Rockin' At The Carisbrooke folded after less than a year, with organisers Shaun Maxwell and Sophie Garner blaming "a very disappointing lack of support".


80s rockers Sid Burns & The DAs took to the stage for the first time in 23 years with a gig at Erith R'n'R Club.


Little Richard's UK tour got off to an eventful start when he cancelled shows in Glasgow and Edinburgh - and TWO support bands turned up to the gig in Halifax thanks to a double booking.


Continuing his chaotic UK tour, Little Richard cancelled his Brighton gig. In Wolverhampton fans complained of poor sound and heavy handed security. In Torquay local band Rockin' Rocket 88 was called to play a support slot with just three hours notice.


Chuck Berry cancelled a concert in London. No explanation was given.


Former Rent Party front man Jackson Sloan launched his new band, Oo-Bop-Sh'Bam - with a pianist recruited through the small ads on Planet Jive.


Rapiers guitarist Wayne Nicholls and his wife Jackie were killed in a motorbike crash which left their four children orphaned.


The Jive Aces marked the 60th anniversary of VE Day by releasing a new single, White Cliffs of Dover, and donating proceeds to the Royal British Legion.


The Cheshire Bopcats R'n'R Club halted live band nights and downgraded to record hops after a run of low turnouts caused "massive losses" for organisers.


The Eddie Cochran Festival in Chippenham was postponed after its organiser revealed he had lost £170,000 at the previous year's event. A new team stepped in with plans to stage their own weekender.


Shirley Goodman, one half of the r'n'b duo Shirley & Lee, died aged 65.


The Jive Aces helped out in the aftermath of the London Tube bombings by making tea for police and emergency workers.


25,000 people flocked to the Blenheim Festival of Flight in Oxfordshire - a huge 1940s fun day to commemorate the 60th anniversary of VJ Day.


A Rhythm Riot appeal raised £3,000 for Clarence 'Frogman' Henry and other New Orleans musicians affected by Hurricane Katrina.


Town hall cashier Julie Wall was jailed for three years for stealing more than £500,000 from parking meters in Lincolnshire to buy Elvis memorabilia.


Jerry Lee Lewis cancelled his 70th birthday UK tour at the last minute.


---
2006

An Eddie Cochran memorial stone was unveiled by Charlie Gracie and John Leyton in Chippenham.


On the 46th anniversary of his death in a Wiltshire road accident, a convoy of Eddie Cochran fans drove from Bristol to London... tracing the journey the star never completed.


The ToppKatz split after eight years on the road, but three of the band went on to form Honey B & The Kings of Sting.


Rockabilly Rave boss Jerry Chatabox condemned internet gossip that illness among guests at the Sussex weekender was caused by an outbreak of legionnaires disease.


The Alleycats drove 250 miles to rescue a gig after Phil Haley's sax man injured himself, forcing the Comments to pull out.


Legendary 50s r'n'b singer Ruth Brown died, aged 78, in a Nevada hospital.


Johnny Grande, one of Bill Haley's original Comets, died. He was 76.


Big Al & The Fireflies lost another four musicians following an upheaval in January when three quit the Portsmouth-based big band.


A county court judge ordered Folkestone R'n'R Club to pay The Firebirds £1580 compensation for a New Year's Eve booking cancellation.


Oo-Bop-Sh'Bam dedicated their debut album to the wife and sister of lead singer Jackson Sloan, who both tragically died within 18 months of each other.


R'n'r drummer Craig Dunn of The ToppKatz and ToneMasters became the father of Britain's tiniest premature baby..


Dynamite split after 15 years following a row between musicians.


After 17 years, the Hemsby weekender moved across the road from Pontins to its new home at the Seacroft & Hemsby Beach Holiday Camp.


The Jive Aces gathered top Essex musicians for a one-off gig in Basildon celebrating the county's musical heritage.


25-year rockabilly veterans Restless announced they would play their final gig at the end of 2006.


Cumbria's only r'n'r band, The Belvadares, stopped touring after becoming disillusioned with what they called the "blame game" pervading the rock'n'roll scene.


The world's only bald Welsh-speaking Elvis tribute act received a death threat... for showing "disrespect" to the King.


---
2007

A fire broke out at the home of Hi Voltage lead singer Vince Turner while the band were rehearsing. His prized '57 Caddy was wrecked.


Wee Willie Harris, Vince Eager and a galaxy of original rockers played a special gig at London's 100 Club to celebrate the legacy of the 2Is coffee bar and the Soho 50s scene.


In a major disappointment for his UK fans, Travis LeDoyt announced he was pulling out of the Americana weekender in Nottinghamshire in a row over the use of backing tracks.


The Kingcats mourned the death of their keyboard player Dave Allen.


Councillors threw out plans to redevelop the Ritz Ballroom in Brighouse, West Yorkshire.


The Rockola R'n'R Club in Canvey Island, Essex banned non members from gigs in a bid to beat overcrowding.


Darrel Higham and ex-Stray Cats drummer Slim Jim Phantom formed the Kat Men.


Bo Diddley cancelled his UK tour after suffering a stroke on stage in Iowa.


Rockin' The Joint became the first r'n'r band to play The Hub, a new £2.7m venue in Verwood, Dorset.


The Mosquitos puffed their way through a "smokers' last stand" gig in Southsea in the final hours before England went smoke free.


Three members of the Swing Commanders quit in a row over the addition of two female vocalists, the Laverne Sisters, to the Western swing five-piece.


---
2008

The Stray Cats cancelled the last three dates on their 'farewell' tour after drummer Slim Jim Phantom fell off the stage at London's Brixton Academy and broke his arm.


Jerry Lee Lewis played two London gigs.


Rockabilly veteran Jack Scott cancelled a London gig at the last minute.


Jet Harris spoke of his bitterness after learning that he was being left out of the line-up for a historic Shadows reunion tour with Cliff Richard.


English Heritage made London's Rivoli Ballroom a Grade 2 listed building, saving it from threat of demolition.


Freddie Bell, whose version of Hound Dog inspired Elvis Presley to cover the song, died aged 76.


Sax man Pete Cook's Sentinels of Rhythm played their debut gig.


Chuck Berry played an invitation-only £140-a-head gig at London's 100 Club.


11-year-old double bass prodigy Dion Marlow launched his own band, Rockin'em.


R'n'r gigs at the Crescent Club in York ended after 15 years with promoter Dave Williamson blaming shambolic bar staffing arrangements.


Ocean's 7 split after four years when singer James Ocean decided to put his family before gigging.


Slim Jim Phantom cancelled his European tour, including gigs in London and Weston-super-Mare.


Kav Kavanagh took "a huge gamble" by stepping in to rescue the Jive Jive Jive weekend in Reading.


The Ace Café took rock'n'roll to the Kent coast with its first Margate Meltdown day out.


Bo Diddley died at the age of 79.


Rockabilly hellraiser Bill Fadden stunned fans by stripping off at a London reunion gig with his old band, the Silvertone Flyers.


The Jive Aces played the Glastonbury Festival.


Colin Paul, the Jive Romeros, the Firebirds and the Tonemasters played a benefit gig for Wanderers singer Katy Gould as she recovered from brain surgery.


Jets singer Bob Cotton donated one of his kidneys to save the life of his brother and bandmate Ray.


An Eddie Cochran tribute weekender in Chippenham was cancelled because of poor advance sales.


Darrel Higham revealed he was suspending gigs with The Enforcers to spend more time supporting the singing career of his wife Imelda May.


British musician Rockin' Dave Taylor made a fresh start, running a music bar in the Philippines.




---
2009

Lindy hop pioneer Frankie Manning died just four weeks before a huge party in New York to celebrate his 95th birthday.


Sax legend Sam Butera died at the age of 81.


Chuck Berry called off his 13-date UK tour at the last minute.


1700 rock'n'roll fans and several dozen bands travelled to Cornwall for the Beerfest weekender, only to find it cancelled.


Chris 'Fender' Black went ahead with a high profile gig at London's 100 Club despite recovering from a stroke.


Kav Kavanagh was forced to cancel his Jive Jive Jive weekend because of building works at the venue in Reading.


600 people turned up for the Jive Aces' first 'Big Jive' all-dayer in Surrey.


Imelda May was forced to cancel three UK gigs after losing her voice.


Northants band The Tremmers got back together after a gap of five years to play a tribute gig in Kettering for former bass player Al Tait who lost his fight against cancer.


Little Tina and Flight 56, The TTs, The Ravens, The Cruisers, Midnight Flyers, Dee & Her Heartbeats and The Alleycats got together in South London to play a memorial gig for veteran drummer Les Bailey.


Dancers were urged not to wear stiletto heels at London's Rivoli Ballroom following a spate of injuries.


Crazy Jay announced she was taking a break from the r'n'r scene.


Elvis tribute performers Martyn "Elvis Shmelvis" Dias and Vince "Elvince" Citrano staged an impromptu concert for fellow motorists stranded on the M1 in Hertfordshire.


The woman immortalised in Buddy Holly's classic hit, Peggy Sue, announced plans to open a rock'n'roll diner in Scarborough.


Hundreds of listeners backed online campaigns to save Mark Lamarr's award-winning Shake Rattle & Roll show on Radio 2.


Thieves stole a van belonging to Essex rockabilly trio The Rat Pack, making off with their double bass, drums and PA equipment.


The Jive Aces attracted an all-time record crowd of 900 to the historic Spanish Ballroom near Washington DC.


Greggi G, Memphis 56, The Kingcats and the Boogie Bop Boys played for free when a weekender in Yeovil hit the rocks.


The Suzi-Q Club, a monthly swing dance night in Islington, North London was forced to close following noise complaints from nearby residents.


The Jiveoholics and the Sentinels of Rhythm released debut CDs.


R'n'r band Meanstreak called it a day.


150 swing dancers gathered at Alton in Hampshire to stage a mass shim sham, but numbers fell short of the 292 needed to break the world record.


Nifty 50s R'n'R Club closed after nearly 30 years when it was kicked out of its venue at Lowton Labour Club.


Former Stargazers Tim Purkess, Danny Brittain and Peter Davenport formed The Piccadilly Bullfrogs.


The annual Rhythm & Blues Revue in Worthing became a casualty of the recession.


Double bass player Richie Lorriman left The Firebirds after 17 years claming he had been sacked.


Cuxton R'n'R Club closed after ten years, despite last minute rescue talks with Kav Kavanagh.


Plans for a fortnightly record hop at Leatherhead Social Club in Surrey were abandoned after venue bosses banned any reference to the club's address in local publicity.




---
2010

Whirlwind played their first gig in nearly 30 years.


Jet Harris said he was "thrilled to bits" at being being made an MBE in the New Year Honours List.


An Elvis statue stolen from West London's Winning Post pub was found dumped in bushes... just as fans marked the 75th anniversary of the King's death.


Tributes were paid to Pirates guitarist Mick Green who died aged 65.


Les Bailey, drummer with Flight 56, The Falcons, CSA and the Freddie Fingers Lee band, died.

<!img src="bombshellettesbwsm.jpg" align=right width=200 hspace="10" vspace="0" alt="Bombshellettes">
All-female swing band, The Bombshellettes, played their debut gig in London.


Former Firebird Richie Lorriman launched his new band, the Downtown Daddyos.


Bruce Welch of The Shadows and Frank Allen of The Searchers greeted Charlie Gracie when he played the Winning Post R'n'R Club in West London


Former Wildkats Northwest front man Bob Mayson overcame tinnitus to launch the Black Cat Trio.


The Jive Aces played London's Royal Albert Hall, attracting 1300 dancers.


Members of Colchester's 1970s rock'n'roll club met up for a reunion which would spawn new club, Jump Back Boogie.


Fans of The Extraordinaires mourned the death of the doo wop trio's Roy Hall.


Jiving benefit cheat Terence Read escaped a prison sentence for swindling nearly £20,000 in disability allowances.


DJ Wildcat Pete left a Berkshire showground late at night and drove for miles, unaware he was dragging a fence along underneath his car.


100 Club boss Jeff Horton revealed that the legendary London venue was losing £100,000 a year and facing closure.


Big Boy Bloater assembled his new band, The Limits.


Sir Paul McCartney played an exclusive lunchtime gig at The 100 Club, amid rising hopes that the legendary London venue would be saved from closure.


The Rhythm Aces announced they were splitting, and played their farewell gig at the Austin Rover club in Birmingham.


Mark Lamarr left Radio 2, after revealing he had become "uncomfortable" at the marginalisation of specialist music shows.


Devon band The Atlantics had a nightmare 20-hour drive through blizzards to and from a gig in Essex.


John Leyton, Jet Harris, Mike Berry and The Flames played a benefit gig for Craig Douglas, who was forced to retire from showbusiness by illness.



---
2011

A daring thief made off with guitars belonging to Earl Jackson and Pete Pritchard from the Garrick Theatre in Lichfield.


The son of Elvis's guitarist James Burton was beaten up at the European Elvis Championships in Birmingham.


Chuck Berry collapsed on stage during a gig in Chicago.


Imelda May told BBC Breakfast how her most creative moments as a songwriter come when she's at home sitting on the stairs with her dog.


Valley Road R'n'R Club closed down with a benefit gig raising £500 for seriously ill musician Tony Lynch.


Gigs at the Freight House in Essex ended because of "politics and big mouths".


A charity gig by Whirlwind dedicated to their late front man Nigel Dixon was hastily switched to London's Ace Cafe after the original venue closed down.


London's 100 Club was saved from closure, thanks to a sponsorship deal with Converse shoes.


Big Boy Bloater's new band The Limits played their first gig.


A long-forgotten rockabilly track, I Love My Car, by 1980s Blackpool band Way Out West was chosen as the soundtrack for a Chevrolet TV commercial in the US.


Original Shadows bass guitarist Jet Harris died at the age of 71.


The Jiveoholics' van was torched by arsonists during the City of Derry Jazz Festival, causing damage estimated at £20,000.


Bristol jump jive band Honey B & The Kings of Sting split after five years.


A gala gig in Hertfordshire to launch of the National R'n'R Fan Club of Great Britain was called off because of poor ticket sales.

<!img src="bringmesunshine165.jpg" align=right width=150 hspace="10" vspace="0" alt="Bring me Sunshine">
The Jive Aces' Bring Me Sunshine video notched up its millionth hit on YouTube, less than three months after it was first posted.


Go Getters guitarist Robin Johnson was killed in a motorcycle crash.


The London Swing Dance Society ended its weekly Stompin' band nights at the 100 Club after 23 years.


DJ Peter Phillips stepped in to save Reading's struggling 3Rs club from closure.


Big Boy Bloater said he was "humbled" by a Warwickshire brewery's decision to name a beer after him.


A North London alleyway was named after Billy Fury.


Bev Gough, aka Kitty L'Etoile, took over as lead singer of The Jiveoholics when Johnny Cool quit, five years after co-founding the Welsh six-piece.


Veteran rocker Russ Sainty released his debut album... after 54 years on the scene.


Rock'n'roll songwriter Jerry Leiber died, aged 78.

<!img src="sicranstounjaces.jpg" align=right hspace="10" alt="Charity concert" border=1 width=200>
A charity concert featuring the Jive Aces and Si Cranstoun raised £54,000 for Sussex Air Ambulance.


The Jive Aces released their first all-skiffle album.


Darts and Metrotones star Den Hegarty guested on The Firebirds' Doo Wop Volume 2 album.


Veteran British bassist Pete Pritchard was granted honorary membership of the International Rockabilly Hall of Fame.

<!img src="craigcollinswreath.jpg" align=right hspace=10 vspace=10 width=250 alt="Wreath">
150 friends and relatives attended the funeral of Fairlane Rock musician Craig Collins in Kingston upon Thames, with his pal Greggi G contributing a guitar-shaped wreath.


---
2012

The Jive Aces appeared on ITV's Britain's Got Talent, with judge Simon Cowell hailing them as "absolutely brilliant", but the band eventually lost out to performing dog, Pudsey.


After performing in front of the Queen, the Jive Aces played three special gigs in London over the Jubilee weekend, culminating in a show for 10,000 people in Hyde Park.


Swing dancers performed a lindy routine in the opening ceremony of the London Olympics.


Marty Wilde, Albert Lee, Chas Hodges and Clem Cattini joined Vince Eager on his album, 788 Years of Rock'n'Roll.


DJ Peter Phillips closed Horsham Rock'n'Roll Club just three months after rescuing it.


Kettering's Athletic R'n'R Club left its home of nearly 10 years, amid claims that regulars had been bringing their own drinks to gigs.


The Roomates teamed up with a new female vocalist, Susanna Pichin, to release their ninth album.


Wanda Jackson returned to the UK to play six summer gigs.


Imelda May and Darrel Higham became proud parents. Their daughter Violet was born on August 23rd.


Seattle doctor Wallace R Hodges prescribed a viewing of the Jive Aces' Bring Me Sunshine for a sick patient.


Jackson Sloan quit Oo-Bop-Sh'Bam, to be replaced by Bobby Zee.


More than 400 jivers signed a protest petition after Thames Festival organisers dropped swing and rock'n'roll and gigs.


The Buddy Presley Band played their debut gig in Norwich.


Britain's only female big band leader, Debbie Curtis, told how Jimmy Savile assaulted her at Stoke Mandeville Hospital in Buckinghamshire.


New Dorset trio Hot Rod 57 got off to a gallop... by penning a single dedicated to National Hunt wonder horse, Hunt Ball.


Dave Clarke, who ran gigs at the Pill Memorial Club in Bristol for 17 years, died from a suspected heart attack.


The Ace Cafe unveiled a plaque dedicated to Lord Sutch, once a regular at the North London biker venue.


Jim Hammond became The Kingcats' pianist after ill health forced Rusty Lupton to leave the band.


Friends on the rockin' scene rallied round after Sue Tame, the wife of Midlands DJ Mr Rusty was knocked down on a pedestrian crossing and seriously injured.


Restless stars Mark Harman and Rob Tyler teamed up with double bassist Markus Feldman to form new trio Loaded Dice.


Mike Sanchez celebrated two 'new releases': an album entitled Almost Grown, including tracks sung by Imelda May... and the birth of his son, Louie.









---
2013

50s legend Big Jay McNeely made a surprise guest appearance at London club Hula Boogie.


Rhythm guitarist John Wilkinson, who performed with Elvis Presley more than 1,000 times, died aged 67, following a battle with cancer.


Patty Andrews, the last surviving member of the Andrews Sisters, died at her home in California. She was 94.


The Natterjacks split up just three days before they were due to play a gig at Armstrong's Social Club in Beverley, East Yorkshire


Pagan Gould played his final gig for The Firebirds after three years with the band.


Patty Andrews, the last surviving member of the Andrews Sisters, died at her home in California, aged 94.


Si Cranstoun landed a major record deal with Warner Brothers, and headed off to Viva Las Vegas to join a line-up including Little Richard.


An all-dayer in Birmingham raised £4,000 for Sue Tame, the injured wife of DJ Mr Rusty, and the region's air ambulance service.


Singer Gillian Newsome made her comeback in Stormy Red & The Tornados - fronting her own band for the first time in 20 years.


Original Comets bass player Marshall Lytle died aged 79.


Strollin' Steve Ashdown cancelled his all-dayer in Corby following poor advance ticket sales.


Pianist Jim Hammond quit The Kingcats after just five months, to be replaced by James Compton.


Lady Luck Club founder Nino de Gruttola died, aged 50, bringing shock and sadness to the London retro club scene.


A weekender in Wrexham flopped after bands pulled out, fearing they wouldn't get paid.


Musicians Pat Reyford, Dean Amos and Dave Privett proudly opened their authentic 1950s recording studio in Essex, after three years work on the project.


Vandals caused £10,000 damage at the new Aquarius Ballroom in Hednesford, Staffordshire in a series of attacks just days before its grand opening.


"Wildkat" Mike George axed his r'n'r gigs in Maidstone after just 15 people turned up to see The Mee Kats.


The Jive Aces and Regular Joes played the Coronation Festival at Buckingham Palace.


Regular Joes star Annie Young abseiled 170m down Portsmouth's Spinnaker Tower to raise money for diabetes research, describing it as the "most hideous experience ever".


The Jive Aces persuaded 50s star Laurie London to come out of retirement and sing with them at their Summertime Swing event.


The Three Belles launched their first theatre tour, taking their In The Mood show to eight UK venues.



| | |
| --- | --- |
| | |
| | Photo by Peter Stechman |

Tartan clad rockers Razzle Dazzle announced their retirement after 16 years playing the hits of Bill Haley.


Kav Kavanagh quit his main dance class venue in North London after 28 years.


The Jive Aces foiled an arson attack by stamping on a pile of burning newspapers in a church doorway in Worthing, West Sussex.


Louis Prima's daughter Toni Elizabeth made a last minute decision to join the Jive Aces' autumn theatre tour.


The Wild Angels re-formed, 46 years after they first got together.


Colbert Hamilton & The Nitros released their first album in nearly 20 years.


Paul Ansell and Jim Carlisle came together for a one-off reunion of 80s band, the Blue Rhythm Boys in Birmingham.


The Big Six reunited in South London to play a rare gig as a 50th birthday present for one of their biggest fans, who flew in especially from the US.


Greggi G was reunited with his original band, The Rockettes, for the first time in 30 years, at a gig in Esher, Surrey.


Johnny & The Jailbirds announced a comeback, with a new line-up featuring Jimmy Hammond on lead guitar.


Skinny Jim's R'n'R Club in Crawley shut down after band night turnouts dipped below 40.


The Doomsday Rockers retired from the rockin' scene after 15 years.




---
2014

Phil Everly, one half of the Everly Brothers, died aged 74.


Guitarist Franny Beecher of The Comets died aged 92.


'One-eyed boogie boy' Freddie Fingers Lee died after a struggle against pneumonia.


Firebirds musician Dan Plummer landed the role of his hero, Eddie Cochran, in a touring theatre show.


Former Firebird Shane 'Pagan' Gould launched his new band, the Blue Diamond Trio.


Tewkesbury Rock'n'Roll Club in Gloucestershire was forced to cancel a gig by JJ King & The Coolers because of massive floods on the River Severn.


12-year-old piano sensation Lewis Jordan Brown recorded his debut album.


Guildford's Hot 50s club closed after 18 years. It briefly resurrected by another promoter, but folded after just one gig.


240 people piled into the launch of the Moon Dawg R'n'R Club in Kidderminster, run by The Hayriders and the Straight Aces.


Paul Wolfey and Emma 'Dynamo' Marshall won the jiving competition at the first ATOMIC festival in Northamptonshire.


Imelda May said it was a "travesty" that performers like Mike Sanchez, Paul Ansell and Big Boy Bloater aren't better known - and she would try to give them exposure on her new TV show in Ireland.


Johnny & The Jailbirds released their comeback CD, Roll On.


North London club Swamp Rock closed after ten years. The Cadillac Kings played the final gig.


A gig by Greggi G in Worthing marked his 35th year in showbusiness, as well as Brighton Jive's 15th birthday.


Swing East held their first dance in Poplar, East London.


Mark Keeley got a surprise windfall when a US TV network used one of his Elvis covers as the backing track for a sitcom promo.


The Preachers got back together after a gap of 15 years to launch rock'n'roll gigs at the Boat & Horses pub in Beeston, Nottingham.


St Mary The Virgin church in Davyhulme, Manchester hosted the first in a series of r'n'r gigs.


Veteran pianist Rusty Lupton said it was "a joy" to sing on the long-awaited new CD from his old band, The Alleycats.


South London's Hula Boogie announced that it would close after 12 years.


British rock'n'roll veterans Vince Eager and Laurie London were reunited for the first time in 56 years at the Jive Aces' Summertime Swing event.


The Jive Aces, Si Cranstoun and the Three Belles were among artists who took an 'ice bucket challenge' to raise awareness of the disease, ALS.


Blue Diamond Trio double bass player Shane Gould 'played through the pain' when his hand poured with blood at a gig in Lincoln.


The Revolutionaires made their first appearance as an eight-piece big band for a charity gig at Durham's Gala Theatre.


Shoreham R'n'R Club in West Sussex was forced to cancel a gig by Rock Back The Clock after the discovery of asbestos at their venue, the Shoreham Centre.


Bournemouth Lindy Hop Club launched dance lessons at Harry Ramsden's fish and chip restaurant, but abandoned them two weeks later when the floor proved too slippery.


The Jive Aces completed their first major US theatre tour, which came about after they were 'discovered' by a booking agent who watched one of their YouTube videos while recovering from an accident.


The Inteli-Gents shocked their fans by announcing plans to split in 2015.


Europe's biggest Elvis exhibition opened at the O2 arena in London.


Big Boy Bloater abandoned a London gig after bouncers ordered him to remove his hat.


---
2015

Jerry Lee Lewis marked his 80th birthday by playing farewell UK gigs in London and Glasgow.


Rockabilly front man Rudy La Crioux announced plans to retire after 17 years.


The Fireballs UK went ahead and played a gig in Nottingham, despite it being cancelled by the promoter. "We were determined not to let people down," said the band's Martin Smith.


Edinburgh's Fat Sam's Band played their final gig, 30 years and one day after starting out.


A 'Bands By The Sand' all-dayer in Lowestoft featuring Crazy Cavan, Matchbox and The Jets was cancelled because of disappointing advance ticket sales.


The Jive Aces entertained packed theatres on their US tour, playing two sold-out shows a night in some towns including West Palm Beach, Florida.


French musicians rallied round for Gene Vincent tribute star Ervin Travis who is battling lyme disease.


Essex five-piece, The Jive Agents. played their launch gig.


The T-Birds, Britain's only all-female r'n'r band, played their first gig.


R'n'r stage show Be Bop A Lula began its run at the Ambassadors Theatre in London's West End.


A fundraiser was held at Fort San Antone in Lancashire for Hoedown Weekend boss Michael Kluse Roberts, as he recovered from a heart attack.


The Alabama Slammers made plans to get back together for rehearsals "just for fun", 12 years after splitting.


The Jets played their first ever gig in Brazil when they headlined the Rockerama Festival in Sao Paulo.

<!img src="intelligents.jpg" border=1 align=right hspace="10" vspace="0" alt="Inteli-Gents" width=200>
The Inteli-Gents played their final gig, at the Atomic weekender in Northamptonshire.


The original Restless line-up of Mark Harman, Paul Harman and Ben Cooper reunited for a gig in London, before recording an album in Finland.


Jive Aces pianist Vince Hurley managed to keep playing after his keyboard stand collapsed during a Glastonbury gig.


19-year-old Billy Collins made his debut leading his own band, with a gig at Bewicks in Maldon, Essex.


Singer Dave Bogle put on a gig which raised nearly £1,000 for prostate cancer research after he won his own battle against the disease.


Imelda May and Darrel Higham announced they were splitting after 13 years of marriage.


DJ Colin Silcocks celebrated 30 years of rocking the Midlands by organising a Birmingham Big Bash Weekender.


Sharna-Mae Brown launched her new band, Sharna Mae & The Mayhems.


Tributes were paid to FretTones front man, Keith Turner, who lost his battle against cancer. He was 53.


Visa problems forced the Jive Aces to cancel a high-profile gig in Los Angeles on Friday 13th November.


Mike Sanchez was forced to pull out of a UK gig, injured after his car overturned on a Spanish road.


R'n'b saxophonist Joe Houston died in Los Angeles after a series of strokes. He was 89.


---



Thank you




Planet Jive is indebted to the hundreds, possibly thousands of you who've contributed over the years with news, listings info, small ads, readers' chart votes, greetings, comments, compliments and criticisms.



Thanks to Darrel Higham, Si Cranstoun, Ian Clarkson, Grazia Clarkson, Alex Douglas, Ken Smith, Vince Hurley, Peter Howells, Rebecca Grant, Toni Elizabeth Prima, Marshall Lytle, Greggi G, Bob Cotton, Daniel Cotton, Wee Willie Harris, Mary Jean Lewis, Charlie Gracie Jnr, Chas McDevitt, Mark Keeley, John O'Malley, Colbert Hamilton, Pete Pritchard, Big Boy Bloater, Lisa Jane Hoare, Bill Crittenden, Jackson Sloan, Ed Stephenson, Bob Cotton, Tony Cotton, Laura Blake, Darren Davies, Vince Eager, Mike Berry, Chris Black, Mick Douglas, Rob Tyler, Mark Harman, Zac Zdravkovic, Ray Gelato, Al Gare, Tim Purkess, Danny Brittain, Peter Davenport, John Wallace, Carron Holmes, Glenn Darren, Dominic Halpin, Wil Collins-Nuttall, Billy Collins, Hardrock Gunter, Mario Bradley, Jacen Bruce, Sophie Garner, Debbie Curtis, Ian Aitken, Annie Young, Bev Gough, Stuart Colman, Rockin' Dave Taylor, Rose Morris, Dave Lea, Chris McGowan, Colin Plummer, Jim Plummer, John Plummer, Mick Robbins, Drew Spikes, Jim Hammond, Dell Richardson, Kav Kavanagh, Suzanne Williams, Pete Hutton, Terry Earl Taylor, Mouse Zinn, Neale Hobday, Claire Hamlin, Sandy Harris, Connie Kym Everard, Emma Goss, Pete Cook, Wild Bob Burgos, Shaun Horton, Rusty Lupton, Kevin Swain, Dave Bogle, Russ Sear, David Coates, Mike Byrne, Shawn Klush, Sophie Garner, Shaun Maxwell, Paul Solomons, Ian Finlay, John Dobinson, Crazy Jay, Corrado Di Ianni, Roy Williams, Terry Clemson, Peter Stechman, Steve Ashdown, Jenson Bloomer, Andrew Smith, Paul Barrett, Ritchie Gee, Geoff Barker, Mike and Julie Cookson, Bethany Cookson, Bob Mayson, Robert Davies, Steve Clark, Carol Hill Davies, Carol Davidson, Robin Wethersbee, Simon Selmon, Scott Cupit, Linette Richardson, David Ross, Carole Lateman, Roger Martin, Alan Holmes, David Drinkwater, John Burgess, Simon Tyler, Nigel Bewley, Jane Warner, Michael Madden, Michelle Mains, Sid Shaw, Ian White, David Osborne, Theresa Brill, Steve Webb, Susanna Pichin, Jerry Haglund, Jenny Pearce, Nigel Anderson, Martyn Savage, Robert Austin, Chris Sargeant, Claire Austin, Linda Wilsmore, Michael Roberts, Monica Madgwick, Gillian Dawson, Pam Bryan, Andy Maslen, Kev Haslam, Tim Hardy, Jeff Grayson, Graham Tysall, Ray Doull, Steve Humphrey, Brian Doxey, Gina Way, Warren Walters, Jay Smith, Mark Granner, Mark Wrack, Martin Davies, Andy Blakely, Della Savin, Chrissie Twelvetree, Colin Bennett, Colin Hall, Steve Biddlecombe, Dawn Weaver, Raymond Walmsley, Chris Dunn, Sheila Carter, Sandra Foy, Alan Estlin, Steve Meadwell, John Andrews, Tracey Ferrington-Pryor, Terry McCranor, Ray Hall, Cara Marchant, Johnny Jay, Roberts Daniels, Jo Cox, Stephano Cesarini, Rob McKim, Paul Milverton, Dan Hurst, Zeb Marks, Brett Watkins, Simon Bell, Mick Campbell, Colleen O'Brien, Anthony Purdey, Colin Potter, Sandra Spurling, Sue Cutts, Martin Struik, Terry Howse, Sian Howse, Nora Benhayyi, Cheryl Couser, Jo Simmons, Jane Tinsley, Darren Rivers, Pete Boxall, Tony Bruce, Colin Potter, Luisa Cacioppo-Smallwood, Bill Cameron, Mark Steadman, Ray Walmsley, Tom Horrox, Catherine Hanlon, Paul Major, Benny Lee, Lucy Harwood, Sandy Dowsett, Stanley Reason, Zoe & John Purchase, Rob Young, Brooke Garvey, Diana Cherry, Terence Ruffle, Paul King, Alan Partridge, Andy Bould, Kevin Holehouse, Tony Harris, Tony Harrison, Stella Starr, Charlie Wilson, Johnny Aitken, Shelley Hall, Chas Mann, Bob Barrett, Richard Green, Caron Yeomans, Steve Mason, Garry Slade, Marilyn Coleman, Willie Jeffery, Rod Type, Steve Hallford, Bernie Humphreys, Steve Conway, Owen Rossiter, Chris Kennedy, Steve Biggs, Mel Jones, Paula Scott, Geoff Lettin, Rachel Smith, Christos Magee, Paul Amsterdam, Nicola Cowee, Matt Ellis, Bob Blake, Vilma Kinney, Jim Young, Sara & Adrian Marsh, Lee Reed, Jon Standen, Eddie Foulser, Mark Warton-Smith, Ray O'Hare, Cheryl Grimes, Katy Gould, Mick Lewis, Nick Dadd, Lorraine Dale, Lewis Jordan Brown, Jane Wilson, Saffron Shearer-Gare, Rhod Davis, Brian Amos, Ray Thomas, Gwen Hale, Richard Shadforth, Ricky Brawn, Sean Byrne, Steve & Rhonda Mellor, Alec Pappasava, Julie Candy, Karen Edmonson, Mark Renshaw, Rose Bowers, Anneka Wass, Phil Cragg, Danny Bedocs, Nick Davies, Brian Luxton, Tom Hayes, Lewis Ellen, Gary Clarke, Paul Pritchard, Peter Basey, Andy Sykes, Chris Nagle, Lynn Stanfield, Frank Langford, Tracy Cunliffe, Christian Gill, Paul Williams, Stuart Hardy, Adam Winslet, Peter Kendal, Eddie Taylor, Peter Shaw, Sue & Jeff Short, Kate Drummond, Nomen Nescio, Stephen Tate, Henry Shires, Neil Bladen, Michael Simpson, Mark Palmer, Neal Williamson, Peter Caroll, Martin Gillie, Murray Brown, Mike Dearing, Donna Rogers, Phil Wyatt, Ken Pellington, Darren McGuire, David Crowe, Andrew Willowbrook, Shelley Rae, Paulette Jackson, Pam Fenn, Graham Pollard, Alex Keys, Duncan Fagg, Anthony Bonehill, Mark Cox, Christine Carter, Lee Reed, Tony Harrison, Paul Dickinson, Jacqui Jukes, Claudia Zimmerl, Spider Murphy, Alan Bullock, Dave Miller, John Key, Vicky Latimer, Carlie Wilson, Paul Varney, Jennifer Varney, Peter Dixon, Andy Donovan, Erica Hockey, Cindy Freeman, Andrea Nugent, Terry Davidson, Jim Goldsmith, Andy Hope, Gary Daggers, Jenny Knight, Christopher Hodges, Natasha Green, Ian Ashcroft, Francis McGinty, Andrew Hall, Ken Major, Rab Garrow, Al Nicholls, Kevin John Holehouse, Phil Nicol, John Onslow, Dave Marsh, Claire Arnott, Sandra Harris, Dave Gibson, Norman Taylor, Ian Hartley, Terry Smith, Karen Sellick, Neil Sellick, Chris Harris, Jenny Waring, Juliette Wills, Mary Moyes, Eleanor Millett, Steve Taylor, Dave Staires, James Butler, David Melia, Les Agar, Danny Wagstaff, Rob Daniels, Cody Lee, Andy Lee, Samantha Williams, Steve Hammond, Susan Coates, John Tyson, Danny Matthews, Paul Fairhurst, Phil Appleyard, Paul Kearslake, Darren Hillier, Ben Mouling, Edward Staffieri, Sean Beal, Anna Brewer, Raven Meadows, Andy Hay, Cliff Jordan, Jackie Orr, Davey Waller, Mark Ford, James Parsons, John Culleton, Tim Boynton, Chris Owen, Glyn Smith, Phil Launders, Mick Healy, Garry Slade, Josh Joy, Paul Goodwin, Dave Evans, Viv Brittan, Amanda Rodgers, Rob Russell, David Mackereth, Jane Chisholm, Steve Hurrell, Bryan Andrews, Jim Brady, Emma Joanne Smith, Simon & Marilene White, Colin Shaul, Drew Spikes, Keith Marples, Mark Lewsley, Bryan Rookes, Andy Cook, Alistair Mossman, George Gatrell, Julie Ann Cresswell, Gwynfor Rees, Christine Bichlmaier, Dave Brighton, Simeon Roberts, Steve Jepson, Brian Winchester, Jackie Winchester, Ali Kat, Chris Oakes, Dave Makin, Anders Janes, Andrew Winton, Martin Griffiths, Terry Sharp, Jo Pritchard, Fiona Hitchins, Graham Christopher, Bob MacDonald, Andy Hope, Chrissy Jordan, Kev Corcoran, Sean Power, Andy Maguire, Steph Brian, Adrian Nind, Carl Chapman, Mel Stevens, Barrie Chatfield, Lisa Marlow, Dion Marlow, Mike Sheppy, Ann Brown, Phill Brown, Brenda & Alan Warden, Mick Wells, Mark Monaco, Tony Hoggarth, Kevin Plant, Noelene Doran, Kathy Gunner, Mark Feld, Veronica Stephens, Paree Jarvis, Jim Piddington, Louise Barrell, Marty Boyle, Jazon Hawthorn, Nicholas Billett, Kevin Hodges, Russell Payne, Bruce Buttree, Malinda Lygo, Loudon Temple, Becky Bell, Vicky Edwards, Jim Simpson, Will Warren, Mike Burrows, Jim Driver, Dave Jones, Liz Boschen, Dainie Jane, Pete Butler, Brenda Keith, Stace Bass, Cynthia Lyon, Lee Hugman, Ian Kopelowitz, 'Slim Tim' Olley, Julie Miranda, Kit Packham, Gary Abbott, Stevie Brookes, Janet Bradley, Pete Bradley, Sian Smith, Chris Jackson, Stuart Bates, Rob Risebridge, Michelle Pesci, Stewart MacBeth, Eric Winward, Brian Riches, Helen Parkhar, Dave Williamson, Bob McGowan, Andy Garner, Vivien Brittan, Sylvia Prince, Henry Hill, Peter Raven, Juliette Wills, Ray Walmsley, Angie Sloane, Tim Bailey, Paul Major, Age Thorley, David Saunders, Graham Woollard, Andy Roseaman, Jim Killey, Lesley Luker, Stuart Boyd, Ian Hambidge, Bill Sloane, Val Bird, Pete Last, Lee Goodwin, Julie Oram, Neil Avery, Pete Long, Kelly Donoghue, Jane Dunn, Nicole Rumney, Steve Fricker, Andy White, Steve Dowling, Anthony Padgett, Kevin Simpson, Fiona Newton, David Stokes, Toby Rathbone, Ali di Maggio, Alessandra Satta, Chrissy Jordan, Amir Giles, Sarah Guest, Susan Crawshaw, David Wooding, Ben Wooding, Mark Limb, Paul Milverton, Dennis Smith, Bobby McGee, Emma Gofton, Rob Cooke, Pat Hood, Jane Evans, John Taylor, Mick Healy, Mike Russell, Russell Dryden, Lynn Turner, Jana Cameron, Ellen Quinn, Martin Friend, Lucy Swabe, Barbara Pritchard, Paul Craythorne, Julie Jenkins, Stella Keen, Richard Johnson, Tony Jerome, Paul Blackbourn, Chris Millar, Phil Duckett, Chris Owen, Rick Morris, Simon Harding, John Onslow, Nick Kirby, Dave Gartland, Dave Hawthorne, Eddie Holloway, Cynthia Farleigh, Linda Howland, Peter Rowley, Glenn Upton, Ian Finlay, Barrie Green, Phil Wilby, Mike George, Helen McCabe, Eleanor van Heyningen, John Healy, Emma Tennant, Rob Bosher, John Sweeney, Denis Knockton, Franco Gareddu, Alison Ward, Jett Scream, Robert Rickenberg, Keith Russell, Peter Boola, Vince Lee, Eleanor O'Connor, Luci Buxey, Richard Blanchard, Frank Godfrey, Simon Hardman, Chris Gardner, Be-Bop Dave, Dave Collins, Chris Schooley, Kay Hope, Paul Holloway, Regine Galibert, Chris Gardener, Paul Barrett, Pete Wilkinson, Emma Tennant, Jeff Morgan, Michael Mullen, Lauren Corrigan, Philip Andrews, Russ Owens, Dave Inman, Denis Secretan, Gary Brown, Sarah Revill, Wesley Karr, Tiki Steve, Paul Solomons, Jane Warner, Christine Knights, Jean Leclerc, Steve Tynan, George Gatrell, Chris Keene, Trevor Cowland, Steve Mash, Maria Lewis, Lorraine Turner, Kevin Wilebore, Mike George, Andee Price, Markus Feldman, Lesley Larsen, Chris Sherwood, Sally-Ann Rena, Freddy Boy Humphreys, Ron Wortley-Millek, Glenn Liddle, Paul Goody, Chris Kee, John Harris, Peter Collins, Maurice Stutely, Alistair MacFarlan, Tracey Green, Stu Goddard, Liz Hodgson, Hayley Faulkner, Kevin O'Reilly, Paul Broadhead, Bob Bower, Brian Luxton, Dean Amos, Pat Reyford, Kelvin Ford, Vince Sloan, Peter Reilly, Dave Staires, Bob Tipler, Pavlous Kyriacou, Mike Badger, Marty Boyle, Martin Chilvers, Annie Young, Frankie Vukas, Shaun Matthews, Roly Cliverd, Dave Leatham, Roland Purdy, Paul Leonard, Ivor Bennett, Martin Reeves, Tracey Green, John Healey, Paul Leonard, Colin Silcocks, Mark Davies, Peter Brain, Mick Wyeth, Mark Vincent, Martin Taylor, John Talbot, Jon Wright, Mike Abbott, Mark Vincent, Evelyne Bibi, Peter Phillips, Sara Andersdotter, Calvin Nadin, Jacqui James, Gillian Newsome, Bob Ball, Andy White, Fiona Newton, Shaun Murkett, Stuart Bates, Steve Deveraux, Russ Owens, Nev Preston, Pat Da Kat, Johnnie Stark, Keith Woods, Spike Neil, Graham Urquhart, Sean Byrne, Shaun Jenkinson, Polly Meadows, Mitch Mitchell, Stu Goddard, Colin Waddilove, Rex & Jo Stinson, Christine Knights, Fred Hunt, Steve Dyer, Steve Cage, John Farr, Colin Evans, James Parrotte, Pierre Galtier, Mark Spearman, Jason Luker, Tony Tarling, Nicola Seekings-Smith, Cara Richardson, David Akehurst, James Lunn, Jo Kelly, Bob Davis, John Farr, Dave Brunton, Trevor Cowland, Stuart Francis, James Parotte, Jon Rose, Stuart Demmery, Craig Dunn, Tom Hagans, Gordon Watson, Steve Bonnett, David Saunders, Brian Martin, Lee Reed, Chris Ardy, Jim Bush, Steve Walls, Ray Raven, Giuseppe Montalbano, Paul Lillie, Graham Trelfer, Marc Kershaw, Michele Marck, David Monger, Peter Curwen, Martin Sandford, Alex Blankley, Shayne Driscoll, James Gale, Rab Garrow, Iain Dawson, Oliver Wakefield, Laura Anderson, Carol Carmichael, Rod Martin, Sue Vidovic, John Long, Paul Goody, Mark Howe, Ray Thomas, Nat Griffiths, Pete Bruce, Becky Kale, Dave Lawson, Lauren Corrigan, Jarrod Coombes, Linda Johnston, Tinamarie Clark, Tiki Stew, Paul Louise, Ricky Lamb, Mary Maclaren, Andy Snelling, Jeniffer Jackson, Hamish McGregor, Steve Maitland Thomas, Val Miles, Joseph Casey, Geoff Mitcham, Alan Moore, Vianna Renaud, Mike Ramsay, Jerry Barte, David McKown, Peter Briden, Al Krivoy, Neville Marten, Jakki Nolan, Lara Dene, Rachel Piper, Jayne Nelson, Tony Newell, Barry Walker, Paul Day, Mick Roberts, Shirley Daly, John Chipperfield, Wayne Day, Mal Price, Denise Pearson, Bob & Marion Scott, Steve Meadwell, Alistair Fitzgerald, Lyn Hunt, Shelley Hall, June Bullock, Mike Rossi, Julian Hember, Johnny Skullknuckles, Jamie Dunkley, Jeff Beacham, Stephen Garrod, Joanna Bradshaw, Jordan Coates, Laura Harding, Martin Mountney, Stuart MacBeth, Mike Walker, Rick McKay, Rebecca Turner, Mark Worton-Smith, Johnny Marmara, Mark Henderson, Leo Barnard, Pamela Knight, Pam Wraight, Paul Moxon, David Akehurst, Paul Richardson, Caroline Hodgson, Martin Charles, Ralphie & June Dalton, Phil Smith, Paul Wright, Darren Nixon, Jeff Beacham, Ralph Gowling, Wild Wolfie Smith, Chris Ardy, Bob McGown, Pete Corbas, Russell Payne, Fiona Gloag, Paul and Debbie Jackson, Richard Blanchard, Joseph & Tricia Sewell, Coralie, Dino, Paul Blackbourn, Terry Merritt, Sally Wright, Val Bird, Martin Clark, Mike Saycell, Barrie Green, Jan Cavelle, Luci Buxey, John Hill, Steve Catchick, Shirley Russell, Dave Williamson, Jenny Pearce, Marika Omenetto, Tony and Cheryl, Tony Collinson, Andy Lenaghan, Jane Dunn, Chris Millar, Martyn Savage, Peter Done, Julie Neyt, John Bowen, Mike George, Mike Fortey, Nadia Munno, Chris Bridgwood, Terry Dash, Kim Lowe, Mal, Alison Hamer, Francis Rockliff, Julie Chennells, Terry Ridley, Chris Pamplin, Cindy Freeman, Judith Godleman, Paul Buckley, Maria Buck, Graham Burke, Paul Amos, Chris Owen, Graham Trainor, Ken Richman, Neil Williams, Phil Burkett, Marie Nemeth, Julie Hammond, Tracey Kemp, Andrew McGregor, Graham Leclerc, Jean Leclerc, Graham Stone, Kevin Jones, 'Poor Boy' Paul Fitzhugh, Dave Lodge, Ian Jones, Stu McCall, Andy Smith, Roger King, Deborah Mia, Gordon Mackay, Zarig Cooper, Chrissie Twelvetree, Brian Walkham, Steve Lees, Rob Crossley, Joanna Powers, Glenn Upton, Trish Banks, Dougie Dunn, Paul Kaufman, Roger King, Nick Murray, Sharon Macbeth, Colin Tenn, Janneke Saebo, Phil Litterick, Sally Wright, Graham Jones, Chris Dawson, Jackie Mann, Frank McDonagh, Joanna Powers, John Bakewell, Linda Mason, Rick Morris, Monica Madgwick, John Gimble, Bill Guntrip, Alison Wood, Liz Diamond, Paul Hills, Shelley Hall, Andy Tate, Lizi Cosslett, Paul & Claudia Dickinson, Tony Dobb, Colin Mee, Mark Powell, Alan Neal, Bob Blades, Helen Ewing, Denis Cook, Maria Lewis, Marie McCahery, Paul Baldwin, Mary & Rob Bell, Terry Keeling, Matt Waterhouse, Spike Neil, Stephane Spitz, Kenny Armitage, Jakki Greenwood, Paul Moxam, Richard Dean, Sue Finn, Alistair Fitzgerald, John Howard, Howard Cox, Nick Street, Terry and Cathy Merritt, Darren Juvie, Mike Burrows, Kai Hoffman, Ben Cooper, Paul Jackson, Polly Meadows, Richard Cox, Linda Dunmore, Mark Vincent, Leanne Clark, Steve Cage, Alexys Becerra, Peter Riley, John Scanlon, Tim Bailey, Roland Purdy, Rick Dawson, Ian & Stella Bailey, Ian Frakes, Ian Soanes, Debra Smith, Simon Raynor, Michelle Mains, Jean Plummer, Mel Lipman, Gillian Newsome, Dave Raven, Julie-Ann Creswell, George Gatrell, David Burns, Lord Tim Croxford, Steve Pointer, Mike George, Maurice Stoner, Sally Ann Rena, Mel Stevens, Melvin Edwards, Pamela Szabo, Benjamin Whitehead, John Cook, William Hudson, Pete Bruce, Gary & Sara Boon, Jade Skerrett, Emily Macauley, Carini Tiziana, Liisa Davis, Martin Smith, Pete Emmens, Gina Williams, Dennis Smith, Paul Wilkinson, Johnny Marmata, Darren Richards, Lindsay Rodham, Fred Hunt, Debbie Franklin, June Chisholm, Alan Smith, Gary Tuppen, Julie Burns, Elaine Corby, Nick Street, Nicholas Segonds, Issy Janicki, Louise Wheeler, Charlotte Middlemiss, Paul Gold, Alan Landon, David West, Wendy Fox, Maurice Stutely, Wayne Conn, John Long, Mick Wyeth, Mike Rose, Louise Barrell, Dave Norrell, Lorraine Jenkins, David Roberts, Jordan Coates, Neil Thompson, Martin Charles, Paul Down, John Davies, Alan Savage, Melvyn Edwards, Steve Brown, Tony Stickland, Nina Slater, Jan Kershaw, Derek & Julie Millington, Sandra Harris, Graham Jackson, Julie Cheung, Joanna Green, Andy Horrobin, Paul Kent, Paul & Sarah Day, Nicky Plant, Andy Macnewman, Ellen Boyle, Debra Smith, Gary Hoole, Pete Cronin, Delbert Bumberklausen, Steve Round, Jane Ivor-Jones, Caroline Hilde.


---

---

If it jumps, jives, bops or strolls we want to know about it. Email or call 07833 703189.