Jive Aces and Si Cranstoun take the plunge for ALS

<! 26 Aug 2014>



The Jive Aces endured an ice bucket ordeal... and then challenged their pal, Si Cranstoun to take the plunge himself.

The band were the latest celebs to get caught up in the ice bucket craze which promotes research into amyotrophic lateral sclerosis (ALS) - a disease that affects nerve cells in the brain and the spinal cord.

The Aces were challenged to take part by Hollywood-based pin-up girl band, the Satin Dollz.

Lead singer Ian Clarkson explained: "When we heard about our challenge from the Satin Dollz we were surprised. We were at a gig but we knew we should do it that night. It is for a good cause. So late after our gig on a Saturday night we had to find ice, six buckets and somewhere to do it. We like a good laugh. We had to do it in the yellow suits, or no-one would recognise us!"

So, kitted out in their trademark yellow suits, the boys set the cameras rolling as they bravely tipped buckets of freezing water over their heads...




Ian added: "The icy water does feel very cold as you'd expect, so that second before you pour it is the crucial one. It's worse than a shower in a cheap hotel! It's a good idea for a fundraiser and raising awareness for a charity because the ice bucket thing has literally gone viral and it looks like everyone will end up doing it eventually!"

Apparently in need of further icy thrills after their bucket shower, the musicians jumped into a swimming pool - but not before nominating singer Si Cranstoun to take the ice bucket challenge next.

Si gamely accepted, and filmed his own moment of hell as a bucket of ice was emptied over him.





Also accepting the Jive Aces' nomination for an ice bucket challenge were 40s trio, the Three Belles.






---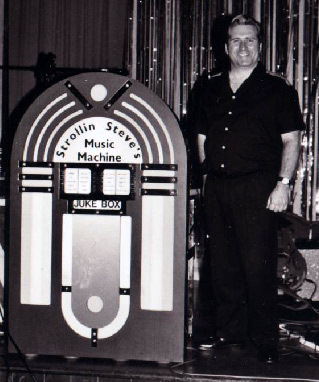 Strollin' Steve's Bournemouth Rock'n'Roll Party no.15 runs from November 14th-17th at the Heathlands Hotel, Grove Road, East Cliff, Bournemouth BH1 3AY with Charlie Gracie, Mike Berry, The Heartbeats, Blast Off and Class Of 58.



•

From March 6th-9th it's the Seacroft R'n'R Party with The Kingcats, The Revolutionaires, JJ King & The Coolers, Graham Fenton, Greggi G & The Crazy Gang. Venue is the Seacroft Holiday Village, Hemsby, Norfolk NR29 4HR.




Barnstaple R'n'R Club's fourth weekender runs from November 14th-16th at Braddicks Holiday Centre in Westward Ho! Bands are Lucky Guy & The Chancers, Rusti Steel & The Star Tones, Ratpack, John Lewis, The Sundowners and Lynette Morgan & The Blackwater Valley Boys. More info from Bill on 07899 701498.




The Rhythm Riot rocks Pontin's Camber Sands from November 14th-17th with Roddy Jackson, Charlie Gracie, Eddie Daniels, Lil Mo & The Dynaflos, the Ballroom Kings and many more.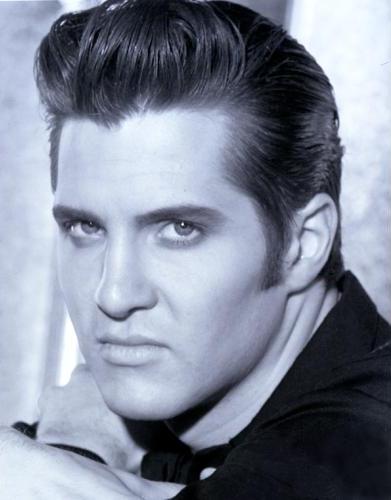 Now in its 13th year, Ritchie Gee's Wildest Cats In Town Christmas weekender rocks Pontins Pakefield from November 28th to December 1st.

Heading a line-up of 21 bands is Travis Le Doyt (pictured), described as the world's best young Elvis. Also appearing are Si Cranstoun, The Lennerockers, The Jets, Linda Gail Lewis, Lucas & The Dynamos, Johnny & The Jailbirds, The Rock-a-Toons, The Bobcats, The Kingcats, Lights Out plus more bands, classic cars, a talent show, 1950s jumble sale, clothes, shoes, free jive lessons and record stalls.

For booking information phone Ritchie or Kathy on 01530 455657 or 07976 964086 or click on www.tennesseeclub.net.







The ATOMIC Festival returns to Sywell Aerodrome in Northamptonshire on May 2nd and 3rd with Carl Sonny Leyland, Gizzelle, The Ray Collins Hot-Club, The Ranch Girls, Little Victor, The Inteli-Gents, Laura B & Her Band and many more.

Organiser Robin Weathersbee says: "A total of more than 20 bands will mean that there will be a gig starting on the hour, every hour, from midday until midnight each day... And it's absolutely top quality all the way."



The Rock'n Red Hot Club weekender runs from May 8th-11th 2015 at the Redcliffe Hotel in Paignton, Devon. There's music from Mary Jean Lewis, 59 Ford, The Alleycats and The Kingcats. Booking info from Mike on 07879 228451 / 0117 967 5114







---

---

If it jumps, jives, bops or strolls we want to know about it. Email or call 07833 703189.